Multiple choice question
Keywords:
Multiple choice question
Abstract
Department of Pediatrics, Faculty of Medicine, Thammasat UniversityMultiple choice question is the most popular test in education because it is the good tool for knowledgemeasurement and can cover a lot of contents. Like other tests, multiple choice question has both strengths and weaknesses.Construction of good multiple choice question requires the knowledge of principle of writing stem, lead-in, andoption. This article demonstrates how to construct good multiple choice question, strengths and weaknesses of thistest, including samples of this test in basic medical sciences.
Key words: Multiple choice question
Downloads
Download data is not yet available.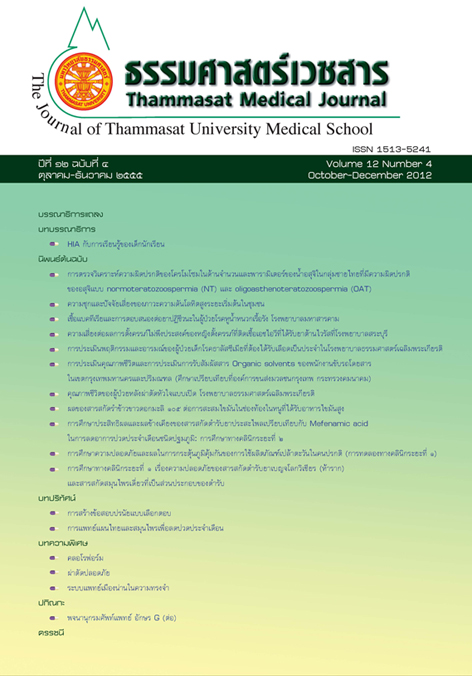 Downloads