Content analysis of Life Unlocking Card Game to raise death awareness in healthy Thai adults
Keywords:
Advance Care Planning, Gamification, Qualitative research, Palliative care, Thanatology
Abstract
Introduction: Advance Care Planning (ACP) is an agreement of preferred care between patients, family, and the health care team should the patient become incapacitated. However, ACP uptake and awareness is still low in Thailand. The Life Unlocking Card Game is an intervention that was conceived to use gamified element to raise ACP awareness. This study aims to assess the feasibility of the Life Unlocking Card Game as a tool to raise death and ACP awareness in Thais.
Methods: A retrospective feasibility study using a convenient sampling method. Twenty-seven card game sessions were held during January 2014 and December 2016 with 342 participants. We performed content analysis using an investigator triangulation method.
Results: Five themes emerged; 1) Death is closer than I thought, 2) the need to contemplate my own life, 3) learning through others' experiences, 4) spending more time with my loved ones, 5) the importance of Advance Care Planning.
Conclusion: The Life Unlocking Card Game proves to be a useful tool to raise death and Advance Care Planning awareness in Thais. Further study is recommended in other groups such as the patients or health care providers.
Downloads
Download data is not yet available.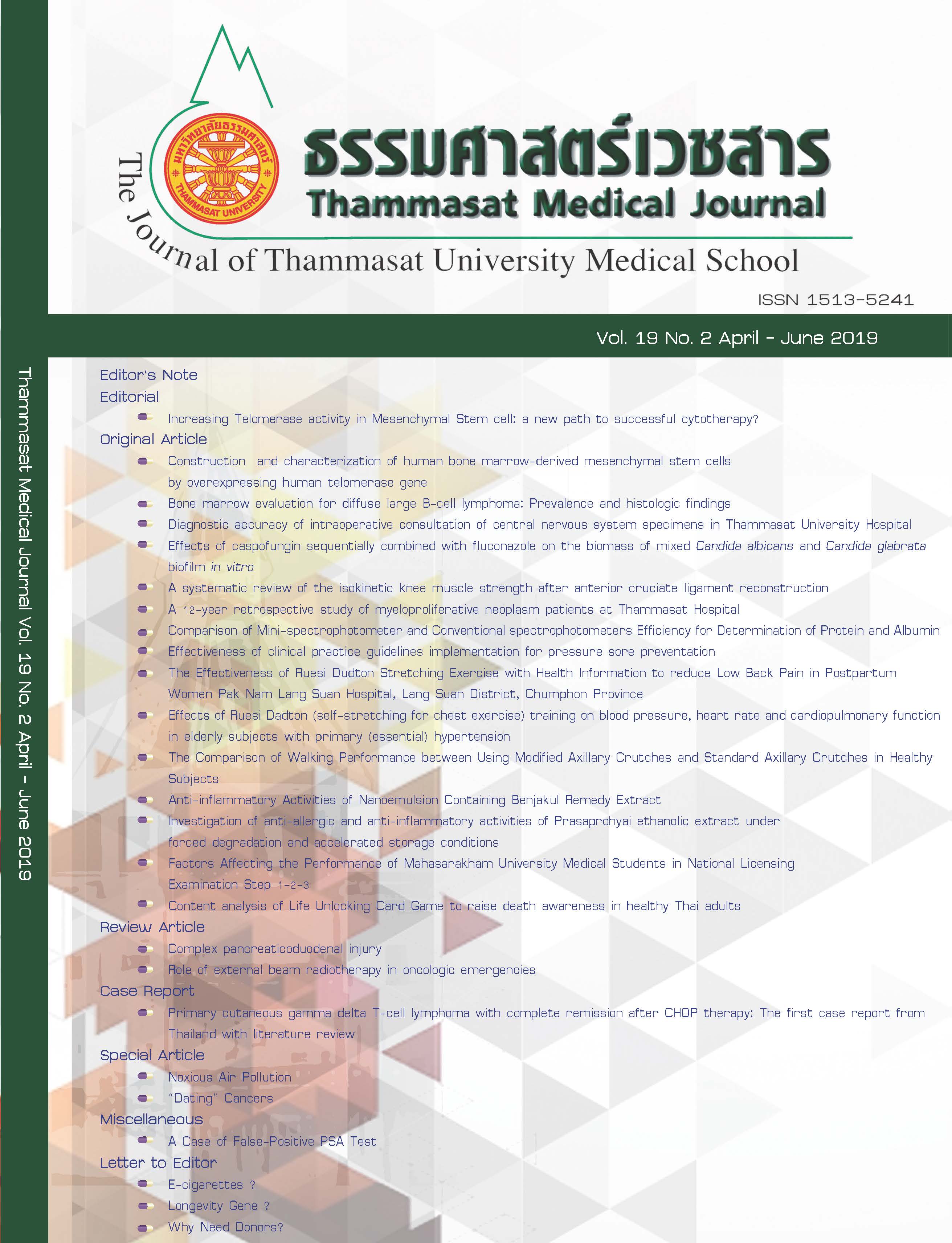 Downloads
Section
Original Articles