Empowering Village Health Volunteers in the Kukot Municipality, Pathum-Thani, Thailand: The Application of the Parallel Track Model
Keywords:
aged, community empowerment, health promotion, volunteer, parallel track model
Abstract
Objective: To apply the parallel track model to empower village health volunteers (VHVs) in the Khukhot Municipality area, Pathum Thani, Thailand and assess a change in community empowerment levels.
Methods: Eligible communities were those that held regular meetings for at least 2 years. Of 31 communities, all were eligible but only two voluntarily participated in the study. The parallel track model was applied to empower VHVs regarding community health care for elderly people. Two workshops were held. In the first workshop, the VHV defined operational definitions of community empowerment, assessed community empowerment levels and planned for improvement. After the workshop, the VHVs implemented the plan. The second workshop was held four months after to assess a change in community empowerment levels. The VHVs carried out all the process with the support from the authors. A Thai version of empowerment assessment rating scales was used to assess the level of community empowerment. Results from the first and second assessment were compared. Notes were taken during the workshop and used to complement data analysis.
Results: Participants comprised 17 VHVs in the community 1 and 13 in the community 2. The first assessment showed that both communities had high levels of community empowerment in the following domains: leaders, organizational structures, program management, resource mobilization, links with others, and a role of outside agents. In contrast, participation, problem assessment, and 'asking why' received as weaknesses. After the end of the study, the community empowerment levels decreased in several domains. The main reason was the VHVs' actualization of several limitations in managing and implementing the plans. However, the parallel track model and the assessment of community empowerment facilitated a learning process among the participants and resulted in two initiations to improve their capacities in providing health care for the elderly people.
Conclusion: The parallel track model could be applied to empower VHVs in town municipalities. Sufficient resources and professional support are required to increase levels of community empowerment. Adequate timeframe for the application of this model is necessary to monitor and evaluate changes in community empowerment.
Downloads
Download data is not yet available.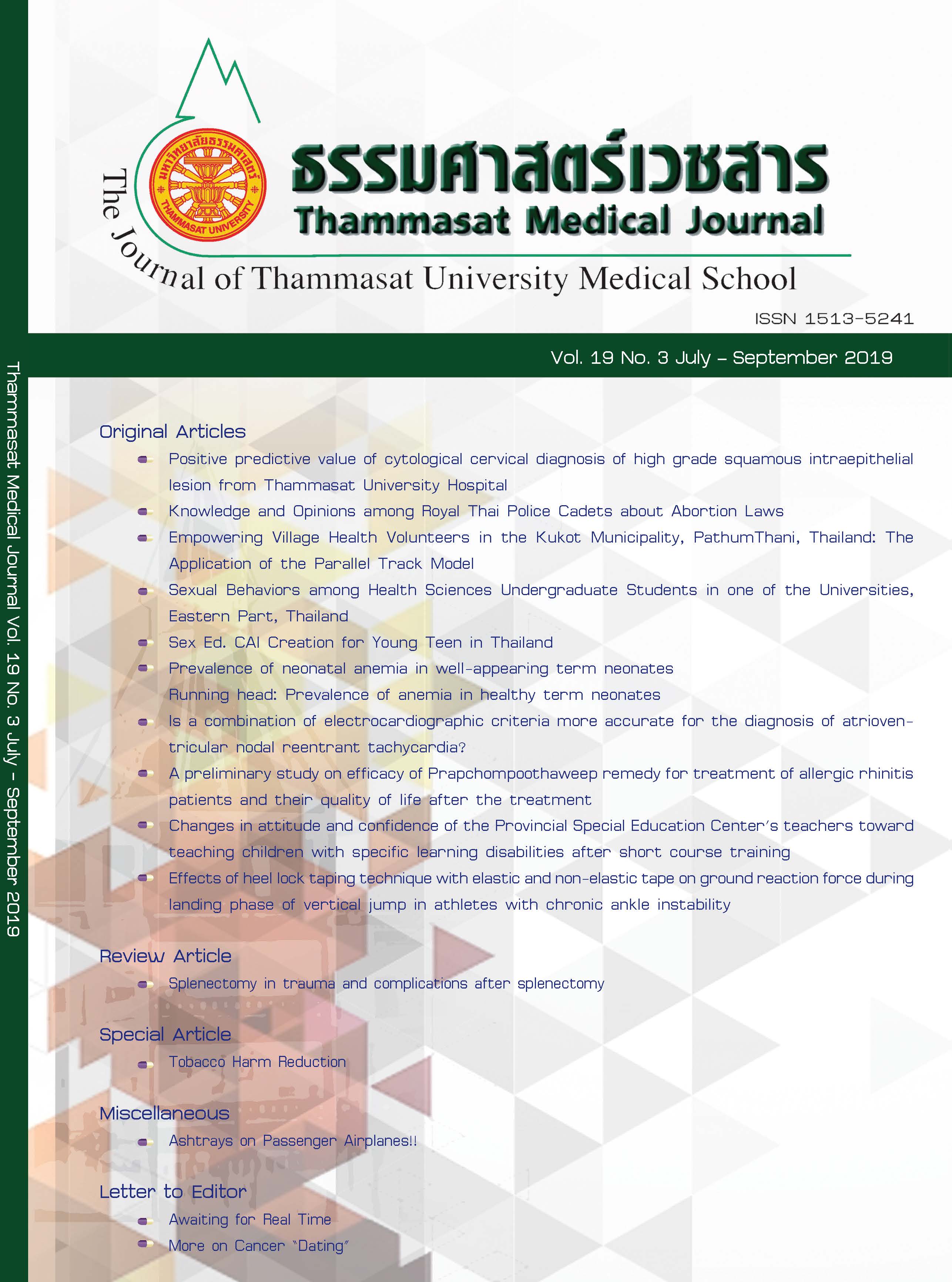 Downloads
Section
Original Articles