Prevalence of neonatal anemia in well-appearing term neonates Running head: Prevalence of anemia in healthy term neonates
Keywords:
Neonatal anemia, term infants, feto-maternal transfusion, feto-placental transfusion
Abstract
Background: Anemia in infancy is a global public health challenge. Low hemoglobin at birth is one of the significant risk factors to develop anemia in late infancy. However, prevalence of neonatal anemia remains unclear. Therefore, we conducted the study to assess the prevalence of neonatal anemia in well-appearing term infants.
Methods: This was a retrospective study conducted in a university hospital in Thailand. Well-appearing term infants born between March 2017 and June 2017 in the Thammasat University Hospital (TUH) were included. Exclusion criteria were severe congenital malformation, syndromes, admitted in NICU or death within 48 hours of life. Neonatal anemia was defined as venous hematocrit less than 45%. Data collection was obtained from medical records. Prevalence and causes of anemia were presented in percent; fisher-exact and student's t-test were used to analyze risk factors of anemia.
Results: Data of 455 neonates were analyzed. Thirty-three neonates had anemia (7.3%). Most common identified causes of anemia were feto-maternal transfusion (11 neonates, 33.3%) and feto-placental transfusion (8 neonates, 24.2%). There were 10 neonates (30.3%) in whom causes of anemia can not be identified with our basic investigation.
Conclusion: In our small study, neonatal anemia was not uncommon. Feto-maternal and feto-placental transfusions were the two leading causes of neonatal anemia. Therefore, there must be awareness of this condition in healthy term neonates to prevent long-term effects.
Downloads
Download data is not yet available.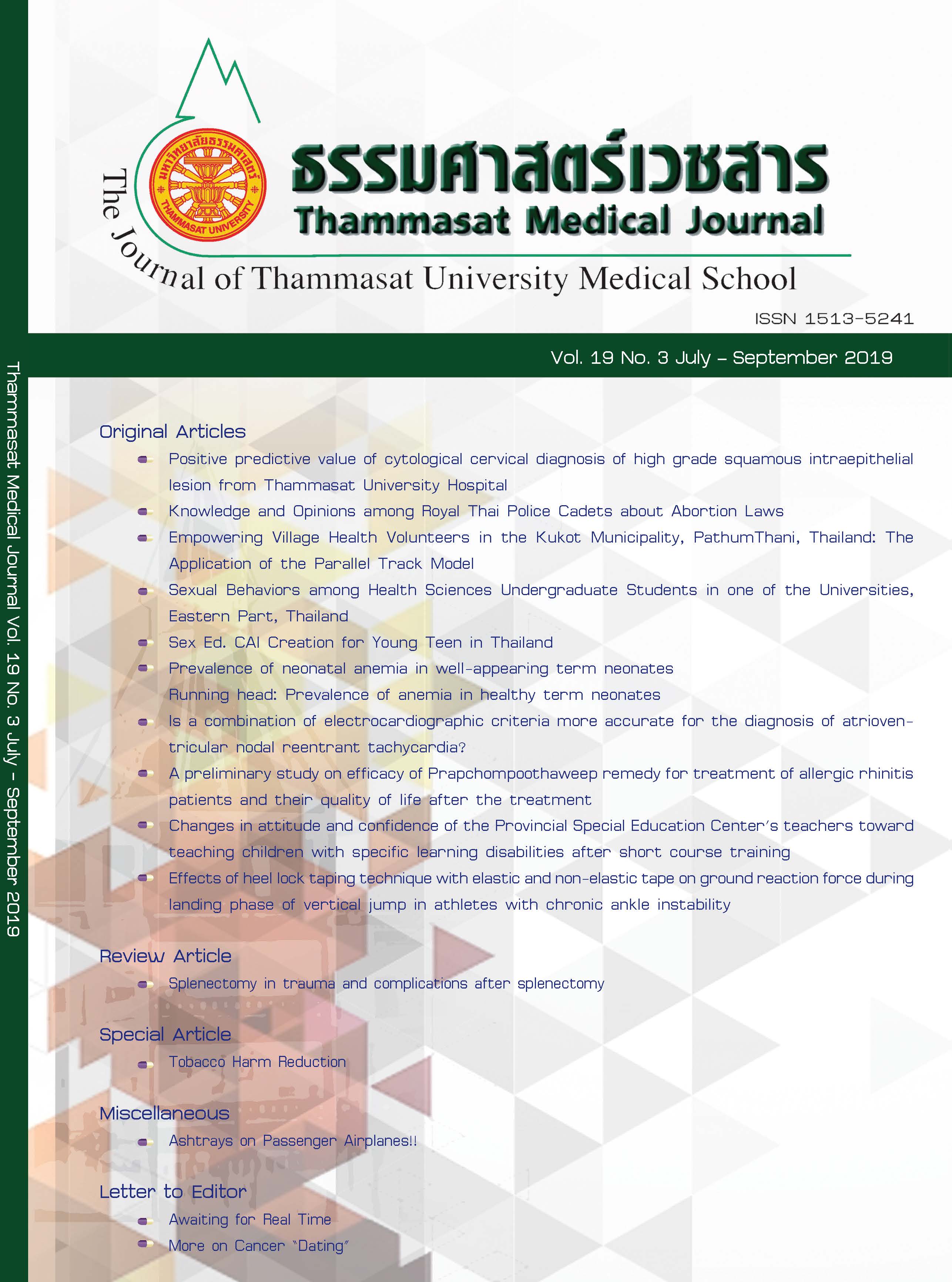 Downloads
Section
Original Articles