A preliminary study on efficacy of Prapchompoothaweep remedy for treatment of allergic rhinitis patients and their quality of life after the treatment
Keywords:
Prapchompoothaweep, Antiallergy, National List in Essential Medicine in Thailand, Thai Traditional medicine, Clinical Trial, Treatment
Abstract
Introduction: Allergic rhinitis (AR) is an inflammatory disease of the nasal mucosa which affects patient's quality of life. Prapchompoothaweep (PRW) remedy, listed in National List of Essential Medicine (NLEM), was used as a drug to relieve the common cold and hay fever.
Objective: This study aimed to determine its efficacy and impact on quality of life in patients with AR.
Methods: In this preliminary study, 24 patients with AR were enrolled in this study and received PRW remedy of 3,000 mg per day for 6 weeks. The main outcome assessments were the Total Nasal
Symptom Score (TNSS) and the Rhinoconjuctivitis Quality of Life questionnaires (RCQ-36, Thai version).
Results: After receiving PRW treatment, the TNSS score for nasal congestion and the RCQ-36 results for rhinitis and other symptoms revealed a significant improvement (P < 0.001).
Conclusion: Piperine is a major bioactive compound of the PRW remedy. It exhibits multiple biological properties such as anti-allergy, anti-inflammatory and anti-oxidant activities. PRW remedy can
be used to treat the symptoms of allergic rhinitis and improve patient's quality of life.
Downloads
Download data is not yet available.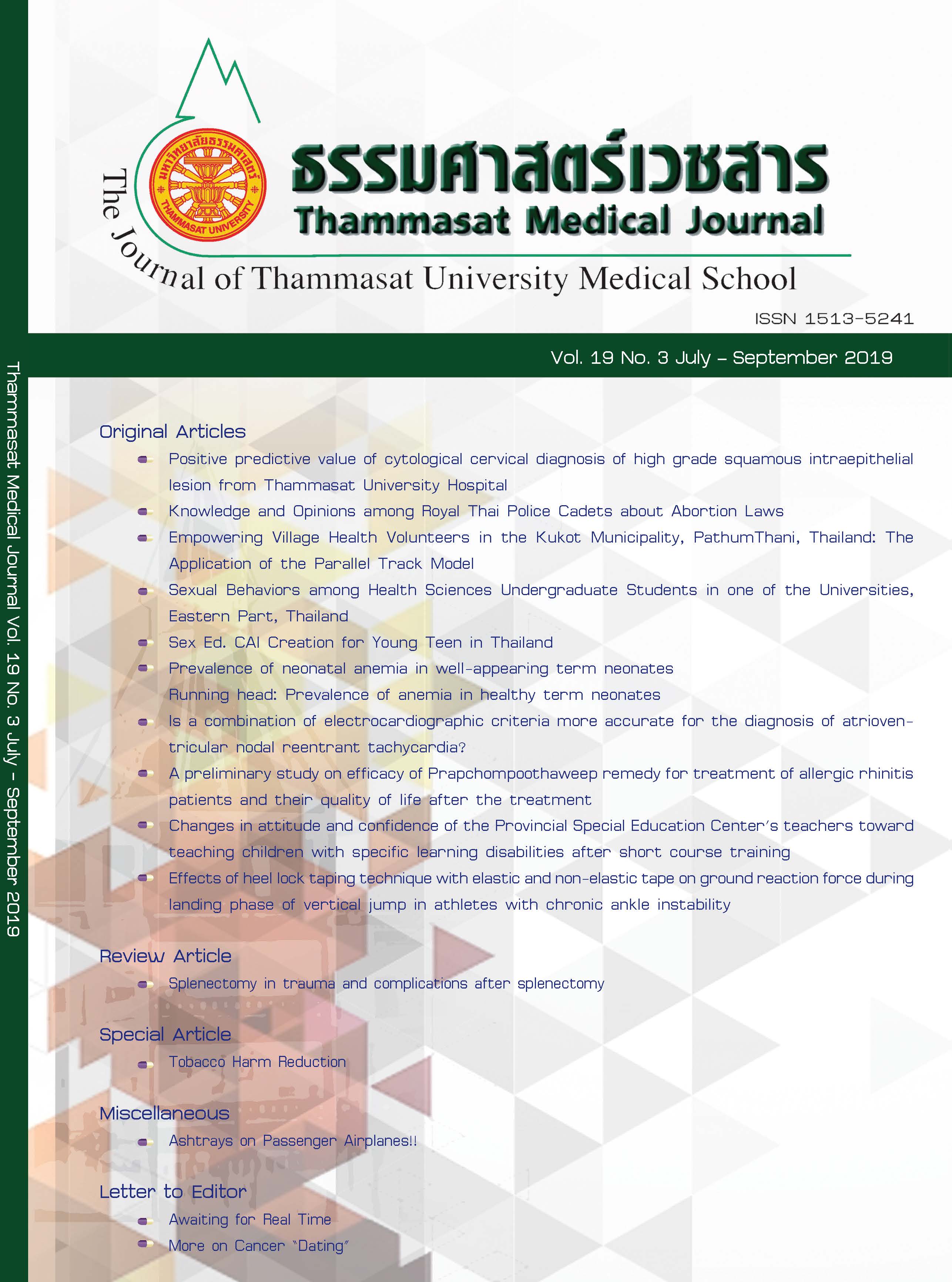 Downloads
Section
Original Articles