Effects of home-based physical therapy in chronic stroke patients who no longer received rehabilitation: a preliminary study
Pagamas Piriyaprasarth

Faculty of Physical Therapy, Mahidol University

Kornanong Yuenyongchaiwat

Department of Physical Therapy, Faculty of Allied Health Sciences, Thammasat University

Noppol Promodhyakul

Department of Physical Therapy, Faculty of Allied Health Sciences, Thammasat University

Kitsana Krootnark

Department of Physical Therapy, Faculty of Allied Health Sciences, Thammasat University
Keywords:
Community, Movement, Physical Therapy, Respiratory muscles, Stroke
Abstract
Introduction: Patients with chronic stroke in community are usually not received any rehabilitation by health care professionals due to socioeconomic, transportation, and care-giver issues. Nevertheless, these patients still have a chance of neuronal recovery if involving in continuous training. The current study aimed to follow up recovery of patients with stroke in community who received physical therapy once again together with home program.
Methods: This is the pre-post design study. Nine patients with chronic stroke in community whom no longer receiving rehabilitation participated in this study. They received home-based physical
therapy once and continued performing home exercise program for one month. They were assessed movement activities using the Stroke Rehabilitation Assessment of Movement (STREAM),
gait speed using the five meter walk test (5 MWT), inspiratory and expiratory respiratory muscle strength using a respiratory pressure meter, and activities of daily living using the Barthel Index.
The assessments were performed twice, one at baseline and another at one month follow up. The Wilcoxon-sign rank test was used for data analysis.
Results: The results showed a significant improvement in upper limb movement activities at one month follow up as compared to baseline (p < 0.05). There was no change in other outcomes.
Conclusion: Chronic stroke whom no longer received rehabilitation still have potential of recovery from continuing motor control training. Exercise under supervision of physical therapists could
additionally improve their upper limb movement abilities within at least one month of training.
Downloads
Download data is not yet available.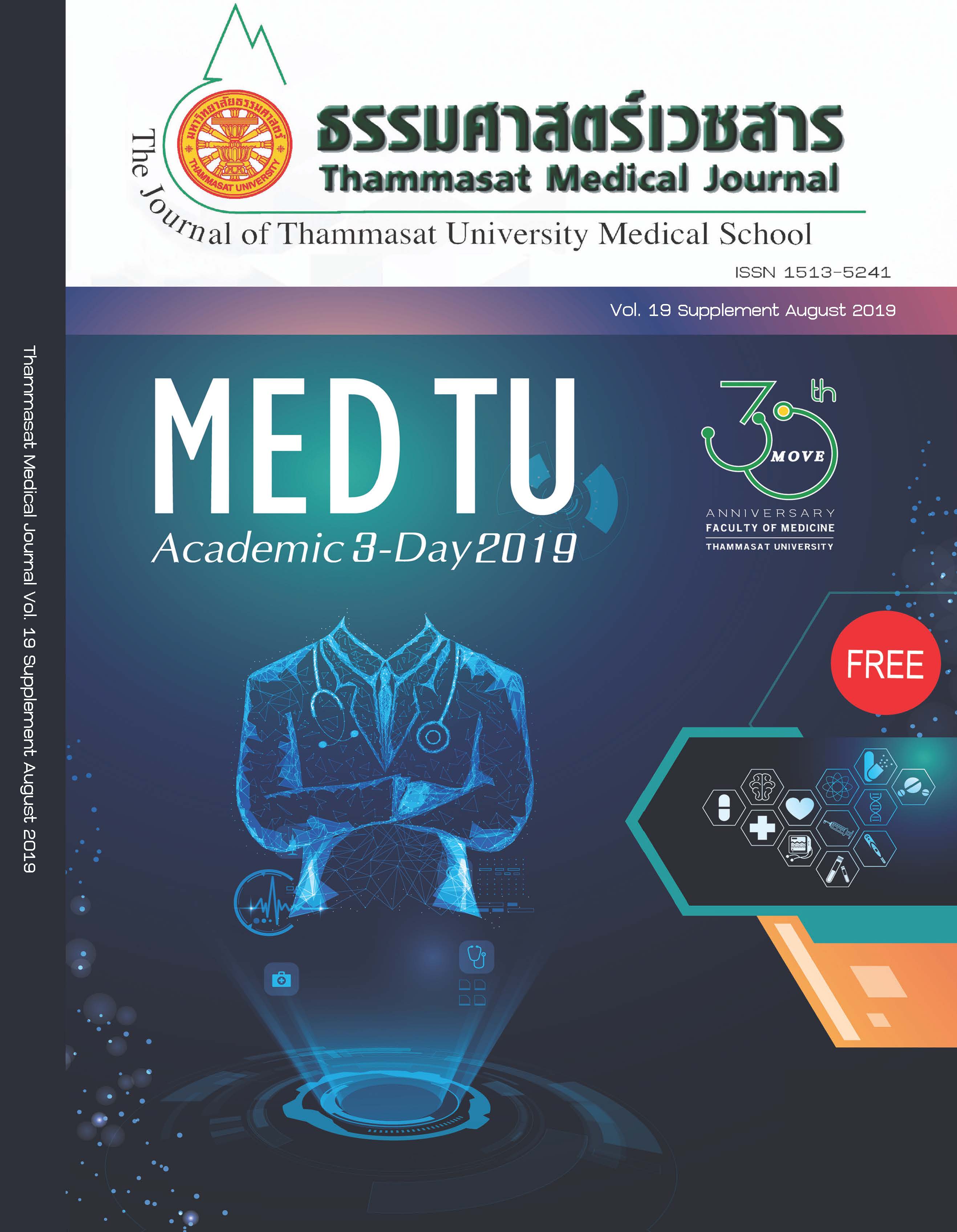 Section
Original Articles