Perceptions of Overweight and Obese Students among Guardians, Community Leaders and Community Members in a Rural Community Southern Thailand
Dusanee Suwankhong

lecturer

Chamnan Chinnasee

Thaksin University

Piriyalux Phethuayluk

Thaksin University

Patthama Rakkua

Thaksin University

Saowanee Posakaboot

Thaksin University

Orapin Tipdech

Thaksin University
Keywords:
perceptions of overweight and obese student, guardians, community leaders, community members, rural community, southern Thailand
Abstract
Overweight and obese students are major public health problems in southern Thailand caused by inappropriate health behaviors. This leads students to high susceptibility for future chronic illness. Our study aimed to investigate perception of overweight and obese students among guardians, community leaders and community members in a rural community of southern Thailand. The participants were purposively invited into five focus group discussions. Data were analyzed using descriptive statistics and thematic analysis methods. The majority of participants joined in group discussions perceived overweight and obese students in the same sense. They pointed out that these children would have a bigger body shape compared with normal weight students. Their diet behavior obviously involves unhealthy nutrients and does not participate in physical activity. They supported that varied causes accounted for overweight and obese status. Guardians should play a salient role in seeking knowledge to prevent this problem because they are intimate individuals. Community leaders and members serve a supportive role for actual success. The investigators concluded that guardians, community leaders and community members should continually be empowered and gain necessary knowledge as well as promote greater concern about size and severity of children's future health problems. Also, this group should be encouraged to play the main role for sustainable overweight and obese prevention among these students.
Downloads
Download data is not yet available.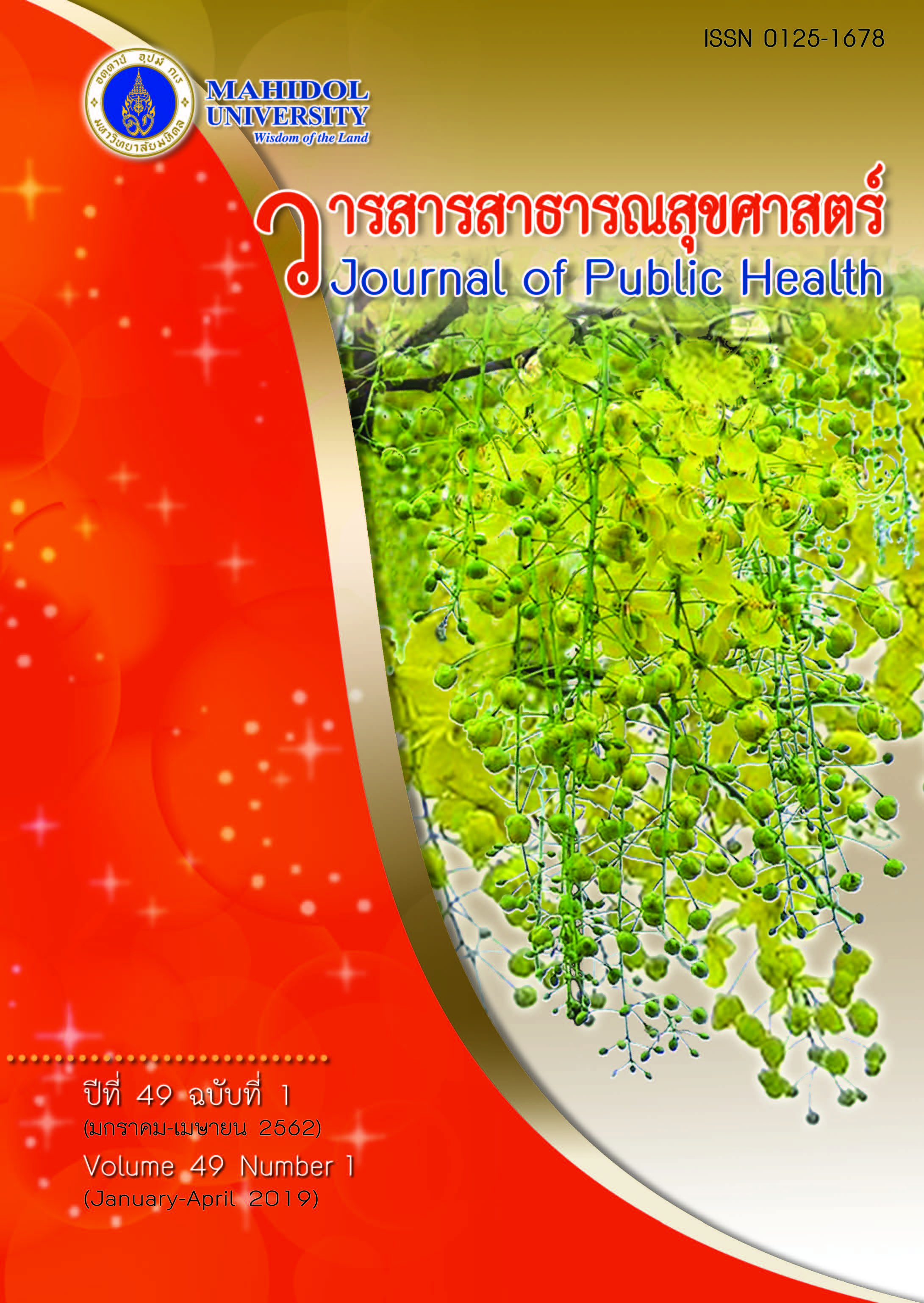 Section
Original Articles
Copyright (c) 2019 Journal of Public Health
This work is licensed under a Creative Commons Attribution-NonCommercial-NoDerivatives 4.0 International License.