Sugar Content in Sugar-sweetened Beverages Sold in and Surrounding University: Case Study at Mahidol University, Salaya Campus
Pimnapanut Sridonpai

Human nutrition, Institute of Nutrition, Mahidol University

Piyanut Sridonpai

Unit of Food Database Development for Promoting Health and Food Trade, Institute of Nutrition, Mahidol University

Prapasri Puwastien

Unit of Food Database Development for Promoting Health and Food Trade, Institute of Nutrition, Mahidol University

Yupaporn Nakngamanong

Food Chemistry Laboratory, Institute of Nutrition, Mahidol University

Prapaisri Sirichakwal

Human nutrition, Institute of Nutrition, Mahidol University
Keywords:
total sugar, sugar-sweetened beverages (SSB), university
Abstract
Iced coffee, tea and cocoa drinks are increasingly popular among teenagers and office workers. The high amount of sugar in sugar-sweetened beverages (SSB) is a serious cause of health problems.  Thus, investigating the amount of total sugar in SSB is needed. This case study was conducted at and around the Mahidol University, Salaya Campus, within a radius of 500 meters. Sampling was systematically conducted.  Similar types of SSB with the same range of degrees brix, measured using a refractometer, were prepared as a single composite sample.  Total sugars of different SSB were analyzed using HPLC. Total sugar among popular SSB ranged from 6 to 30 g per 100 mL, nearly the same types of SSB reported in a related study.  Nevertheless, the current container sizes of SSB have increased markedly, ranging from the common size of 660 mL to the giant size of 960 mL. Consumers would receive 14-66 g and 20-96 g of total sugar, respectively. Most studied SSB contained total sugar higher than the recommended level for the healthier label on beverages, i.e., "not more than 6 g per 100 mL". The findings could be used as guidelines to advise consumers to select and consume healthier SSB to prevent the risk of noncommunicable diseases.
Downloads
Download data is not yet available.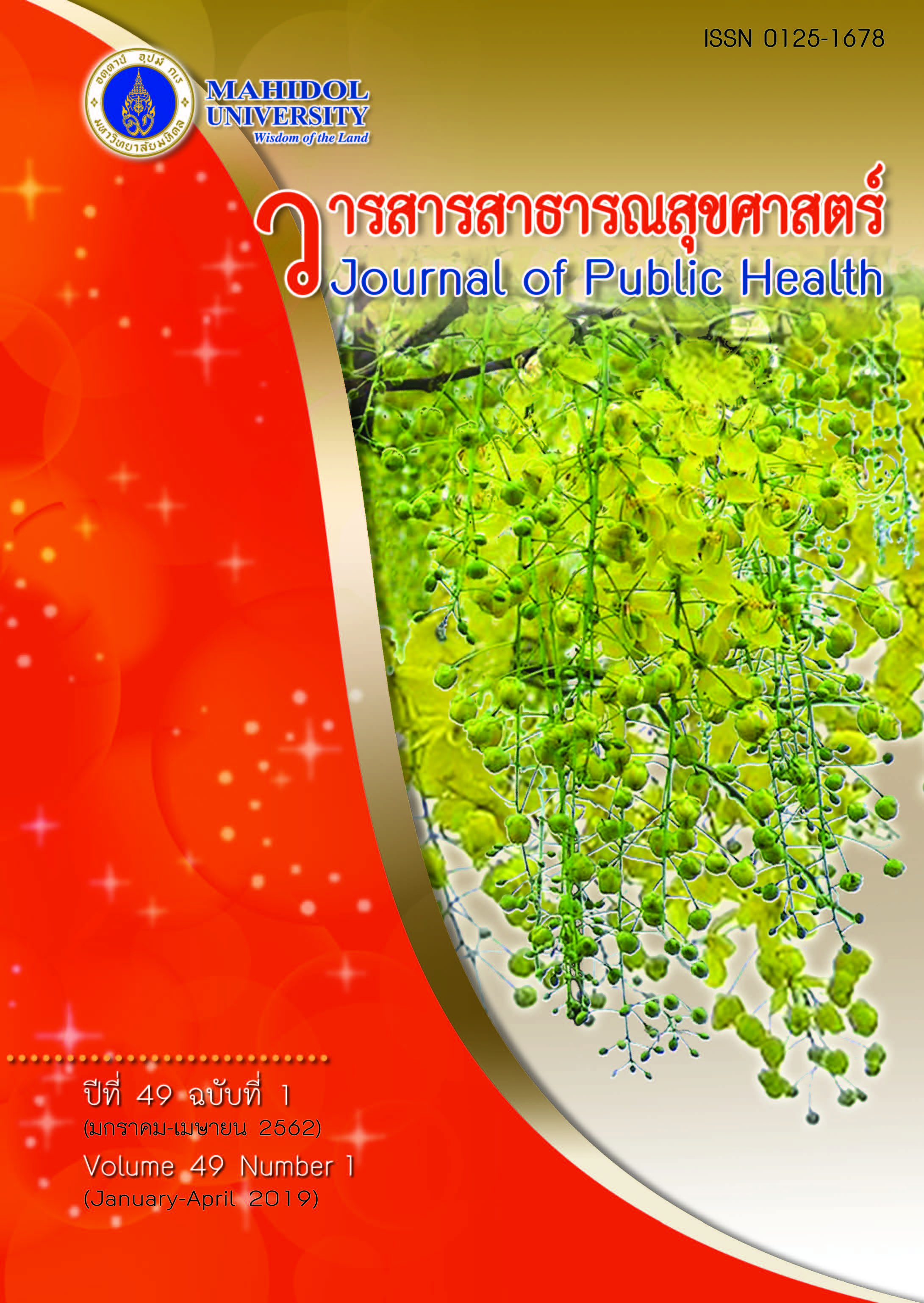 Section
Original Articles
Copyright (c) 2019 Journal of Public Health
This work is licensed under a Creative Commons Attribution-NonCommercial-NoDerivatives 4.0 International License.