Quality of Work Life among Thai Traditional Medicine Assistants in Bangkok Metropolitan
Wirin Kittipichai

Department of Family Health, Faculty of Public Health, Mahidol University

Parida Boonnak

Institution of Thai Traditional Medicine, Department for Thai Traditional and Alternative Medicine, Ministry of Public Health
Keywords:
quality of work life, Thai traditional medicine assistant, control at work, employee engagement
Abstract
The aim of this descriptive cross-sectional study was to examine the Quality of Work Life – QWL and compare QWL score by personal factors and employment factors among Thai traditional medicine assistants – TTMAs in Bangkok Metropolitan. The samples were 137 TTMAs from three agencies such as; TTM Hospital, TTM foundation/temple, and TTM clinics in university. Data collection was done through a questionnaire. Data were analyzed by using descriptive statistics, independent samples t-test, and one-way ANOVA. The findings revealed that the overall QWL of TTMAs was at a moderate level. Considering QWL aspect, the percentage-mean score in the employee engagement aspect was the highest while the control at work aspect was the lowest. The overall QWL percentage-mean scores of TTMAs were statistically different at p < 0.001 by agency, organizational tenure, working hour, and at p < 0.05 by income and rest period. The study findings lead to recommendation that agency's administrator should have a policy by setting the working hours not over 6 hours per day and the rest period for TTMAs about 5-10 minutes before giving service the next case to relax and reduce muscle spasm. Besides, TTMAs should be provided the opportunity to participate the organization's process of decision-making on issues related with them in the workplace which will improve their QWL.
Downloads
Download data is not yet available.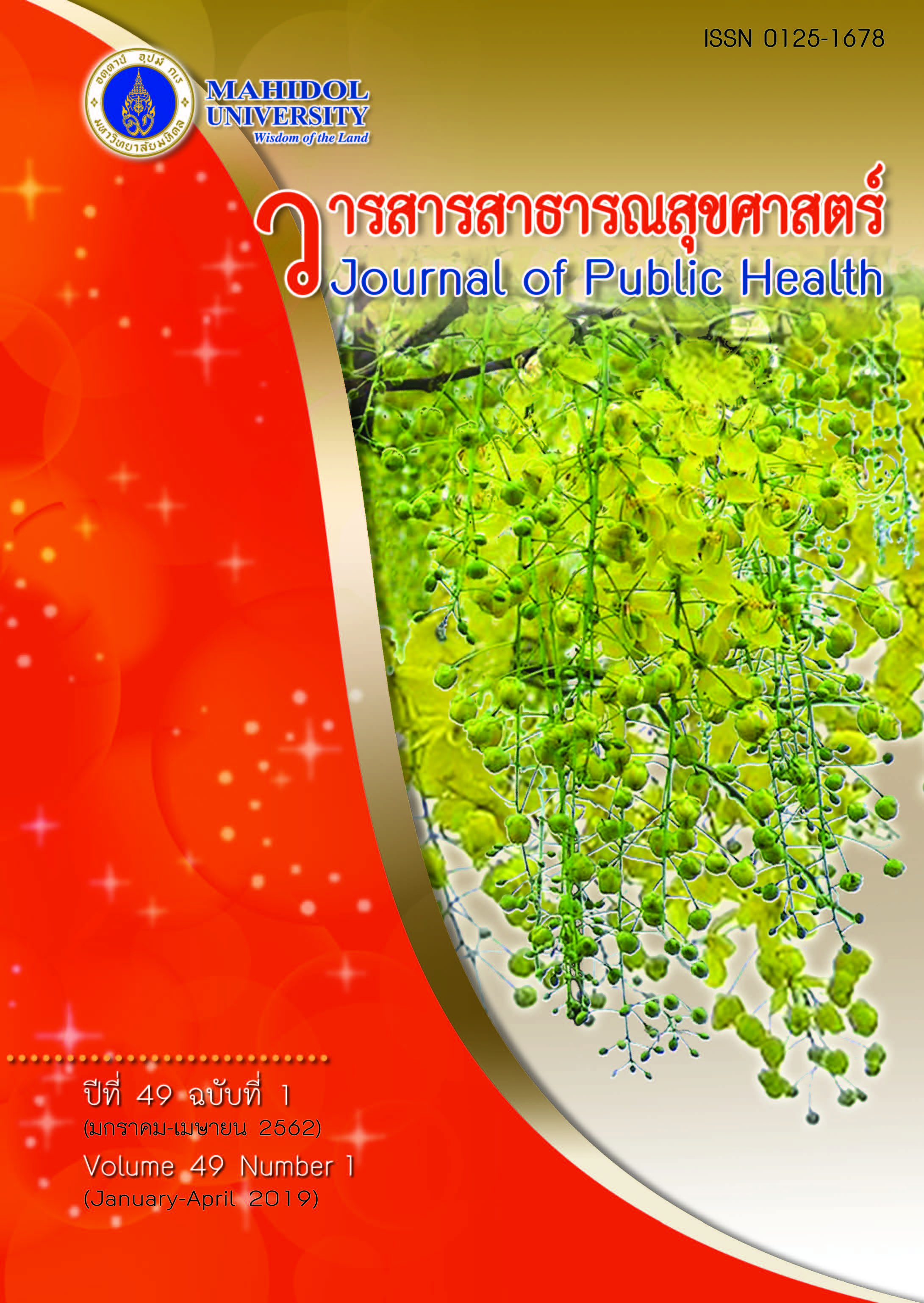 Section
Original Articles
Copyright (c) 2019 Journal of Public Health
This work is licensed under a Creative Commons Attribution-NonCommercial-NoDerivatives 4.0 International License.