Causes and Sources of New Amphetamine Users: a Case Study of Secondary School Students in One Province Central Region, Thailand
Paranee Ninkorn

Graduate student in Doctor of Public Health Program, Faculty of Public Health, Naresuan University

Civilai Wanaratwichit

Faculty of Public Health, Naresuan University Phitsanulok
Keywords:
causes and sources, causes and sources, new amphetamine behavior, students,, causal factors, new amphetamine users, secondary school students, qualitative
Abstract
 The drug problem is a threat to the stability of many countries around the world. This qualitative research aimed to explain causes of new amphetamine abuse among lower secondary school students. Indepth interviews were conducted among youth using amphetamines and stakeholder groups were selected purposively to obtain a total of 42 participants. Core information and triangular data validation were analyzed. The study found 8 main points as follows: 1) to be accepted by groups and societies 2) lack of knowledge and skills related to self-protection from amphetamines 3) technology as a medium for accessing methamphetamine 4) environmental risk points, 5) families related to amphetamine, 6) raising from a family lacking immunity from drugs, 7) environmental risk points of schools are conducive to amphetamine use and 8) the cooperation of the community in preventing methamphetamine abuse. The study recommends the findings should lead to the development of a form of preventing amphetamine abuse with a new emphasis on enlisting the cooperation of all sectors involved covering both the youth and the environment surrounding the youth, namely, families, schools and communities from the perspective of practitioners in areas that can actually solve problems.
Downloads
Download data is not yet available.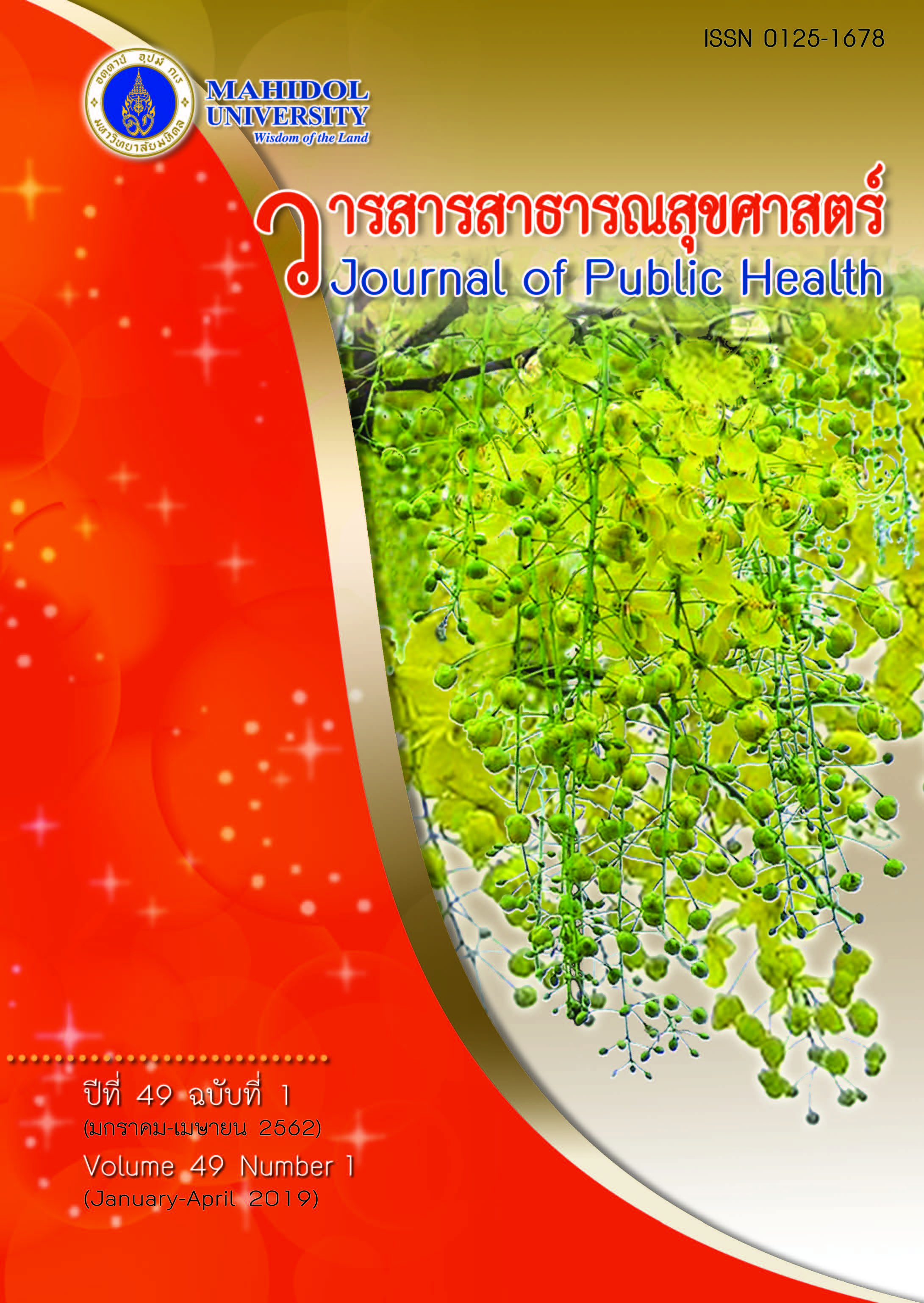 Section
Original Articles
Copyright (c) 2019 Journal of Public Health
This work is licensed under a Creative Commons Attribution-NonCommercial-NoDerivatives 4.0 International License.