Prevalence and Associated Factors of Diabetic Retinopathy among registered diabetic patient in Bannangsta Hospital, Yala Province
Keywords:
Diabetic retinopathy
Abstract
         This study Is a retrospective retrospective study from medical records of diabetic patients who have been screened for diabetic retinopathy at Bannang Sata Hospital. From 1 October 2016 - 30 September 2017, the demographics, illness information and eye examination data were recorded. Data were analyzed using descriptive statistics to find the prevalence and analysis statistics for Chi-Square Test. To find relationship, this study used a sample group of 419 diabetic patients diabetic retinopathy
          The study indicated that retinopathy prevalence was 0.0835 with the following factors that were related with retinopathy such as duration of diabetes, serum cholesterol, triglycerides in the blood (p-value <0.05).
Downloads
Download data is not yet available.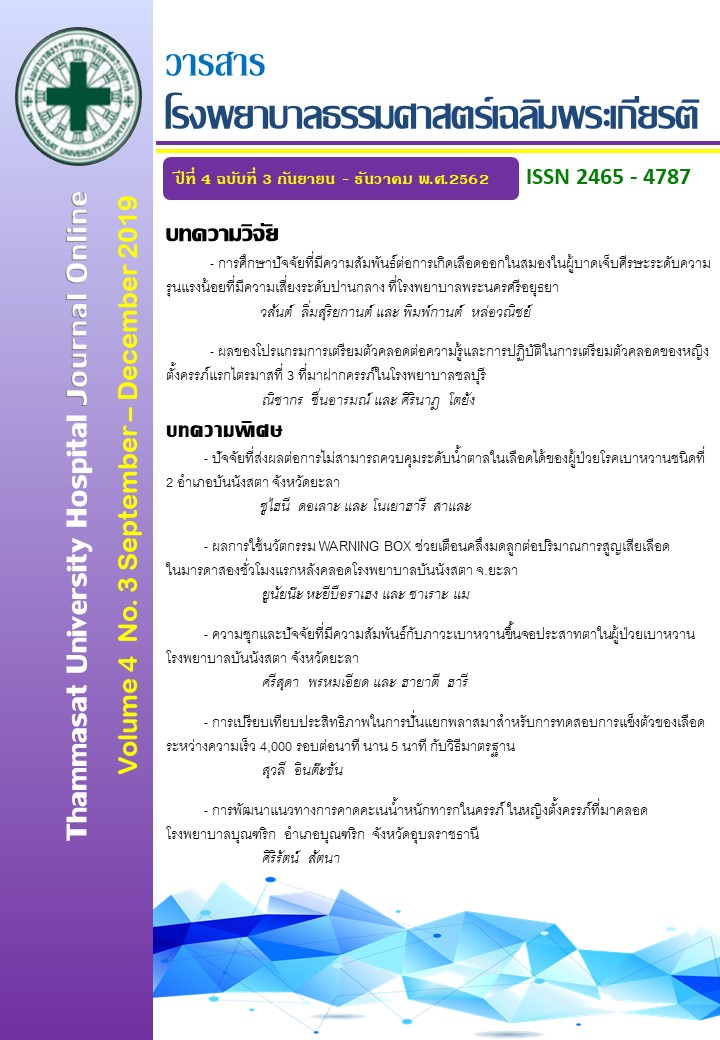 Downloads