the effectiveness of Mindfulness-Based Cognitive therapy to Reduce Depressive symptoms in Primary Caregivers of Children with attention Deficit Hyperactivity Disorder at Child and adolescent Psychiatric outpatient Department Queen sirikit national Institute of Child Health
Keywords:
Mindfulness-Based Cognitive Therapy, ADHD, Depression, Caregiver, Parent
Downloads
Download data is not yet available.
References
Visanuyothin T, Pavasuthipaisit C, Wachiradilok P, Arunruang P, Buranasuksakul T.The prevalence of attention deficit/ hyperactivity disorder in Thailand. Journal of Mental Health of Thailand 2013; 21:66-75.
Pliszka SR. Patterns of psychiatric comorbidity with attention- deficit/hyperactivity disorder. Child and Adolescent Psychiatric Clinics 2000; 9:525-40.
Lesesne CA, Visser SN, White CP. Attention-deficit/hyperactivity disorder in school-aged children: Association with maternal mental health and use of health care resources. Pediatrics 2003; 111(Supplement 1):1232-7.
Harrison C, Sofronoff K. ADHD and parental psychological distress: role of demographics, child behavioral characteristics, and parental cognitions. Journal of the American Academy of Child & Adolescent Psychiatry 2002; 41:703-11.
National Collaborating Centre for Mental Health (UK). Depression: The Treatment and Management of Depression in Adults (Updated Edition). Leicester (UK): British Psychological Society; 2010.
Hofmann SG, Sawyer AT, Witt AA, Oh D. The effect of mindfulness-based therapy on anxiety and depression: A meta-analytic review. Journal of consulting and clinical psychology 2010; 78:169.
Juengsiragulwit D, Thongthammarat Y, Praneetpolgrung P, Choompudsa P, Tantipiwattanasakul P. The efficacy of group mindfulness-based cognitive therapy in prevention of youth depression: a pilot study. Journal of Mental Health of Thailand 2015; 23:143-53.
Lotrakul M, Sukanich P, Sukying C. The Reliability and Validity of Thai version of Hamilton Rating Scale for Depression. Journal of the Psychiatric Association of Thailand 1996; 41: 235-246.
Lueboonthavatchai P. Role of stress areas, stress severity, and stressful life events on the onset of depressive disorder: a case-control study. Journal of the Medical Association of Thailand 2011; 92:1240.
Lueboonthavatchai P, Thavichachart N. Universality of interpersonal psychotherapy (IPT) problem areas in Thai depressed patients. BMC psychiatry. 2010; 10:87.
Pityaratstian N, Booranasuksakul T, Juengsiragulwit D, Benyakorn S. ADHD Screening Properties of the Thai Version of Swanson, Nolan, and Pelham IV Scale (SNAP-IV) and Strengths and Difficulties Questionnaire (SDQ). J Psychiatr Assoc Thailand 2014; 59: 97-110.
Pumpuang W, Phuphaibul R, Orathai P, Putdivarnichapong W. Effectiveness of a Collaborative Home-School Behavior Management Program for Parents and Teachers of Children with Attention Deficit Hyperactivity Disorder. Pacific Rim International Journal of Nursing Research. 2012; 16(2).
Arunothong W, Waewsawangwong S. An evaluation study of parent management training (PMT) program in Northern Thai. Advisory Board, Associate Editors and Psychiatric Computer Interviews: Editorial Board Members ii-iv How Precise, Reliable And Accepted Are They? 69-80 Information for Authors v. 2012:31.
Mehranfar M, Younesi J, Banihashem A. Effectiveness of mindfulness-based cognitive therapy on reduction of depression and anxiety symptoms in mothers of children with cancer. Iranian journal of cancer prevention. 2012; 5(1):1.
Bögels SM, Hellemans J, van Deursen S, Römer M, van der Meulen R. Mindful parenting in mental health care: effects on parental and child psychopathology, parental stress, parenting, coparenting, and marital functioning. Mindfulness 2014; 5:536-51.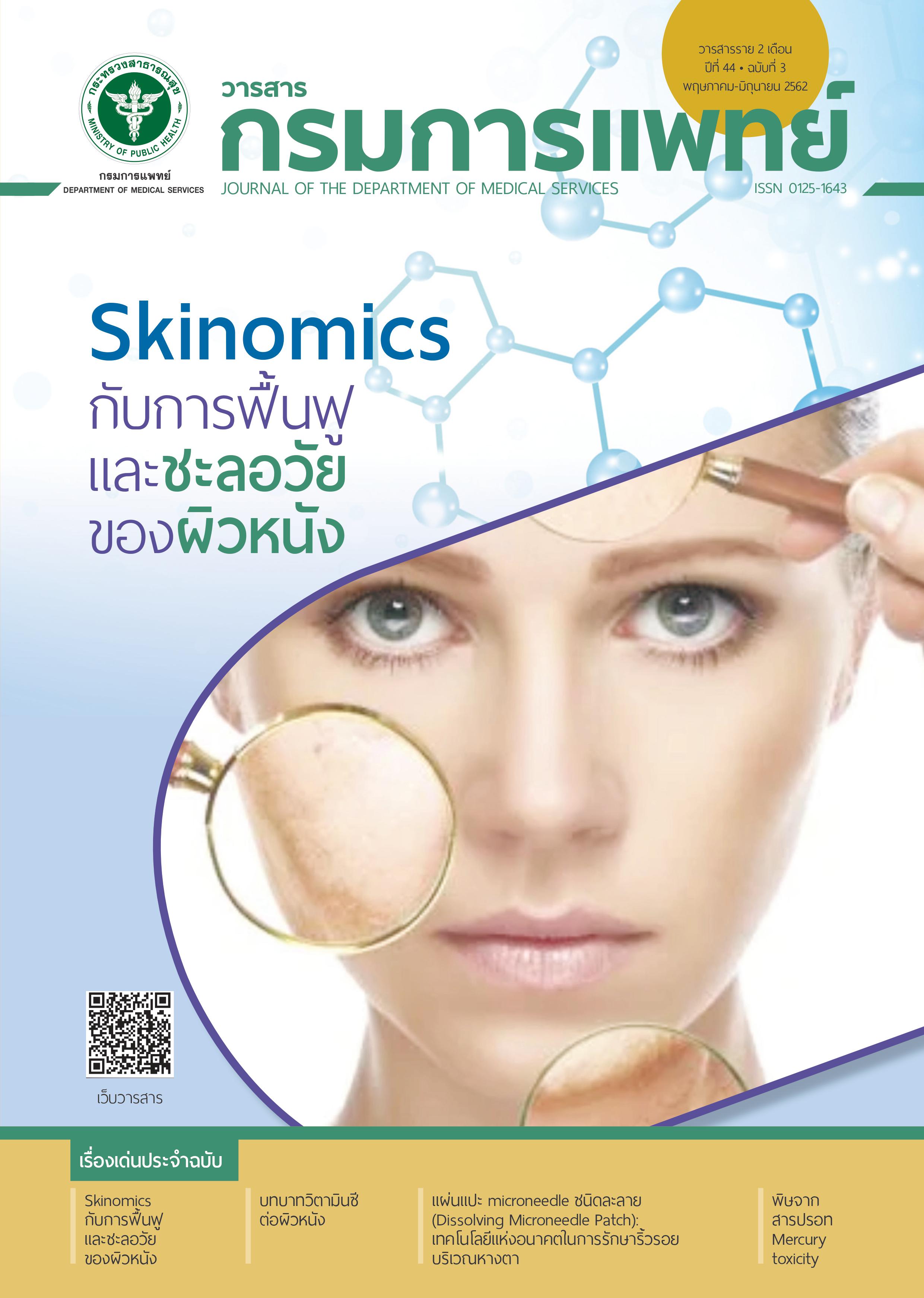 Downloads
How to Cite
1.
Hansudewechakul K, Tangjittiporn T, Ularntinon S. the effectiveness of Mindfulness-Based Cognitive therapy to Reduce Depressive symptoms in Primary Caregivers of Children with attention Deficit Hyperactivity Disorder at Child and adolescent Psychiatric outpatient Department Queen sirikit national Institute of Child Health. j dept med ser [Internet]. 2019 Jun. 1 [cited 2022 Oct. 1];44(3):108-13. Available from: https://he02.tci-thaijo.org/index.php/JDMS/article/view/246811
License
บทความที่ได้รับการตีพิมพ์เป็นลิขสิทธิ์ของกรมการแพทย์ กระทรวงสาธารณสุข
ข้อความและข้อคิดเห็นต่างๆ เป็นของผู้เขียนบทความ ไม่ใช่ความเห็นของกองบรรณาธิการหรือของวารสารกรมการแพทย์