Thai Caregivers: Help Seeking for Relatives with Schizophrenia
Keywords:
Caregivers, Schizophrenia, Help seeking experience
Downloads
Download data is not yet available.
References
Mohr WK, Regan-Kubinski MJ. Living in the fallout: parents' experiences when their child becomes mentally ill. Arch Psychiatr Nurs 2001; 15:69-77.
Marshall M, Lewis S, Lockwood A, Drake R, Jones P, Croudace T. Association between duration of untreated psychosis and outcome in cohorts of first-episode patients: A systematic review. Arch Gen Psychiatry 2005; 62:975-83.
Perkins DO, Gu H, Boteva K, Lieberman JA. Relationship between duration of untreated psychosis and outcome in first-episode schizophrenia: a critical review and meta-analysis. Am J Psychiatry 2005; 162: 1785-804.
Penttila M , Jaaskelainen E, Hirvonen N, Isohanni M, Miettunen J. Duration of untreated psychosis as predictor of long-term outcome in schizophrenia: systematic review and meta-analysis. Br J Psychiatry 2014; 205:88-94.
Hegelstad WT, Larsen TK, Auestad B, Evensen J, Haahr U, Joa I, et al. Long-term follow-up of the TIPS early detection in psychosis study: effects on 10-year outcome. Am J Psychiatry 2012; 169:374-80.
Poonnotok P, Thampanichawat W, Patoomwan A, Sangon S. Struggling to restore normalcy: Thai parents' experiences in being caregivers of children with early schizophrenia. Pac Rim Int J Nurs Res 2016; 20:71-84.
Rose L, Mallinson RK, Walton-Moss B. A grounded theory of families responding to mental illness. West J Nurs Res. 2002; 24:516-36.
Qiu Y, Li L, Gan Z, Wang J, Zheng L, Zhao J, et al. Factors related to duration of untreated psychosis of first episode schizophrenia spectrum disorder. Early Interv Psychiatry 2017; 22:doi.10.1111.
Lincoln Y, Guba E. Establishing trustworthiness. In Bryman A, Burgess RG, editors. Qualitative Research, Vol III. Thousand Oaks (CA): Sage; 1999.
Jack-Ide IO, Uys LR, Middleto LE. Caregiving experiences of families of persons with serious mental health problems in the Niger Delta region of Nigeria. Int J Ment Health Nurs 2013; 22:170-9.
ธิดารัตน์ คณึงเพียร. ประสบการณ์การดูแลผู้ป่วยจิตเภทในชุมชน. วารสารกองการพยาบาล. 2556; 40:57-66.
Health Canada. Informational/family caregivers in Canada caring for someone with a mental illness. Final report. Decimal research Inc. [cited June 24, 2013] Avialable from: URL: http://www. Hc.sc. gc. Ca/hcs/alt_formats/hpbdgps/ pdf/pubs/2017-memtal care soins/2004-mental-care-soinseng.pdf
Caqueo-Urizar A, Miranda-Castillo C, Giráldez SL, Maturana SL, Pérez MR, Tapia FM. An updated review on burden on caregivers of schizophrenia patients. Psicothema 2014; 26: 235-43.
McAuliffe R, O'Connor L, Meagher D. Parents' experience of living with and caring for an adult son or daughter with schizophrenia at home in Ireland: a qualitative study. J Psychiatr Ment Health Nurs 2014; 21:145-53.
Weimand BM, Hall-Lord ML, Sallstrom C, Hedelin B. Life-sharing experiences of relatives of persons with severe mental illness: a phenomenographic study. Scand J Caring Sci 2013; 27:99-107.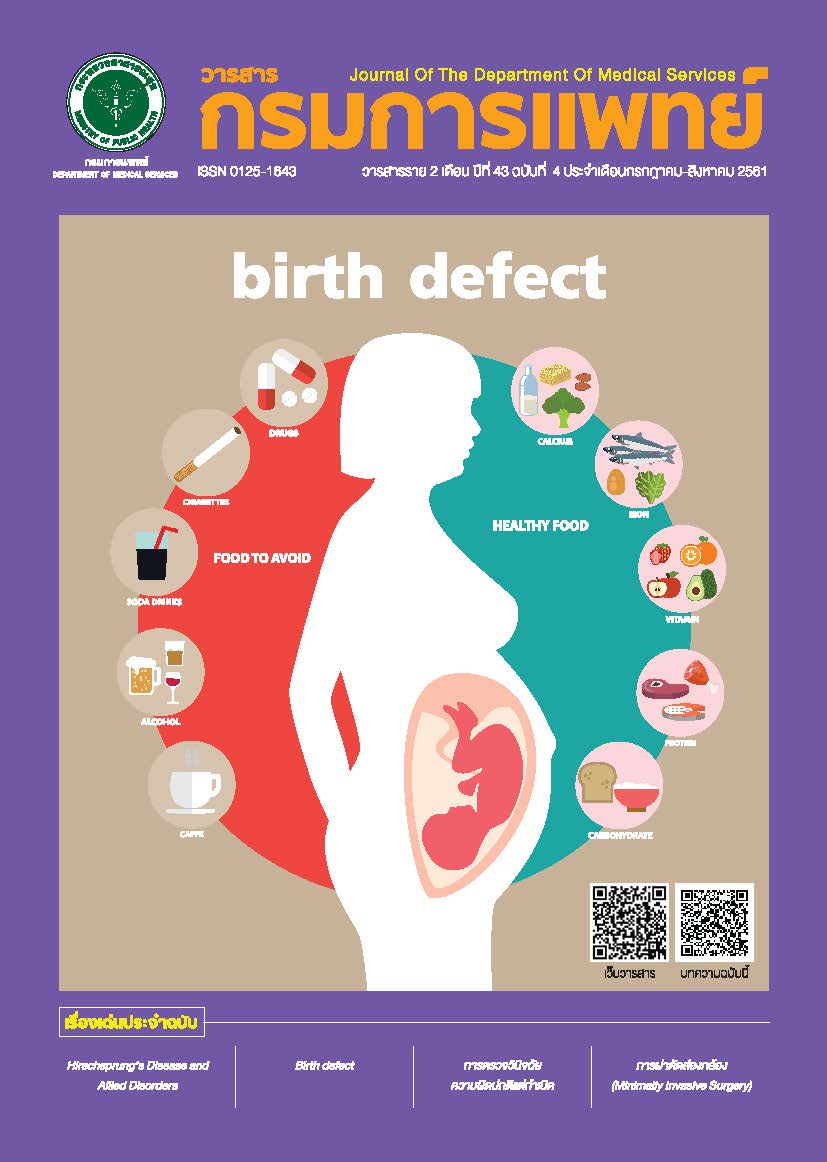 Downloads
How to Cite
1.
พิชามญชุ์ ปุณโณทก ปร.ด., ธนวรรณ อาษารัฐ พย.ม., นุชนาถ แก้วมาตร ศษ.ม., เวทิส ประทุมศรี พ.บ. Thai Caregivers: Help Seeking for Relatives with Schizophrenia. j dept med ser [Internet]. 2018 Aug. 1 [cited 2022 Aug. 10];43(4):72-5. Available from: https://he02.tci-thaijo.org/index.php/JDMS/article/view/247890
License
บทความที่ได้รับการตีพิมพ์เป็นลิขสิทธิ์ของกรมการแพทย์ กระทรวงสาธารณสุข
ข้อความและข้อคิดเห็นต่างๆ เป็นของผู้เขียนบทความ ไม่ใช่ความเห็นของกองบรรณาธิการหรือของวารสารกรมการแพทย์