Evaluation of Xylene-Free Method Papanicolaou Stain in the Assessment of Cervical Smears at Lopburi Cancer Hospital: A Pilot Study
Keywords:
Conventional Papanicolaou (PAP) stain, Xylene-free method, Cervical cytology
Downloads
Download data is not yet available.
References
ภัทริตา เวณุนันทน์, ศิวาลัย ธนภัทร์. หลักการปฏิบัติงานในห้องปฏิบัติการเซลล์วิทยา. ใน: ศิวาลัยธนภัทร์, บรรณาธิการ. เซลล์วิทยา-นรีเวช. กรุงเทพฯ: รวิกานต์ (1988): 2534. หน้า 311-33.
อาริษา แสงศรี, เสาวลักษณ์ จงประกิจพงศ์, อำไพ นุสสติ. การเตรียมชิ้นเนื้อด้วยน้ำยาเคมีเพื่อการตรวจทางพยาธิวิทยาโดยปราศจากไซลีน[อินเทอร์เน็ต]. กรุงเทพฯ: สถาบันพยาธิวิทยา; 2557 [เข้าถึงเมื่อ 1 ธ.ค. 2558]. เข้าถึงได้จาก : http://www.iop.or.th/Download/ Research/ Xylenefree%20Tissue%20Processing%20in%20Pathology%20Laboratory.pdf.
Falkeholm L, Grant CA, Magnusson A, Möller E. Xylene-free method for histological preparation: a multicentre evaluation. Laboratory Investigation 2001; 28: 1213-21.
Ankle MR, Joshi PS. A study to evaluate the efficacy of xylene-free hematoxylin and eosin staining procedure as compared to the conventional hematoxylin and eosin staining: An experimental study. J Oral Maxillofac Pathol 2011; 15:161-7.
Ramulu S, Koneru A, Ravikumar S, Sharma P, Ramesh D, Ramesh P. Liquid dish washing soap: An excellent substitute for xylene and alcohol in hematoxylin and eosin staining procedure. Journal of Orofacial Sciences 2012; 4: 37-42.
Gachie RN, Muchiri LW, Ndungu JR. A comparison of modified and standard Papanicolaou staining methods in the assessment of cervical smears at Kenyatta national hospital. East African Medical Journal. 2011; 88:244-50.
Bales CE. Laboratory techniques. In: Koss LG, editor. Koss' diagnostic cytology and its histopathologic bases. 2 vols. 5th ed. Philadelphia: Lippincott Williams & wilkins; 2006.
Gill GW. Cytopreparation: Principles & Practice. New York: Springer Science; 2013.
Lou J. Dyeing to get it right [internet]. Carlton South: Victorian Cytology Service; - [cited 2017 Jan 29]. Available from: http://www.Oralpath.org.in/notes/lectures /articles/ PAPstainingposter.pdf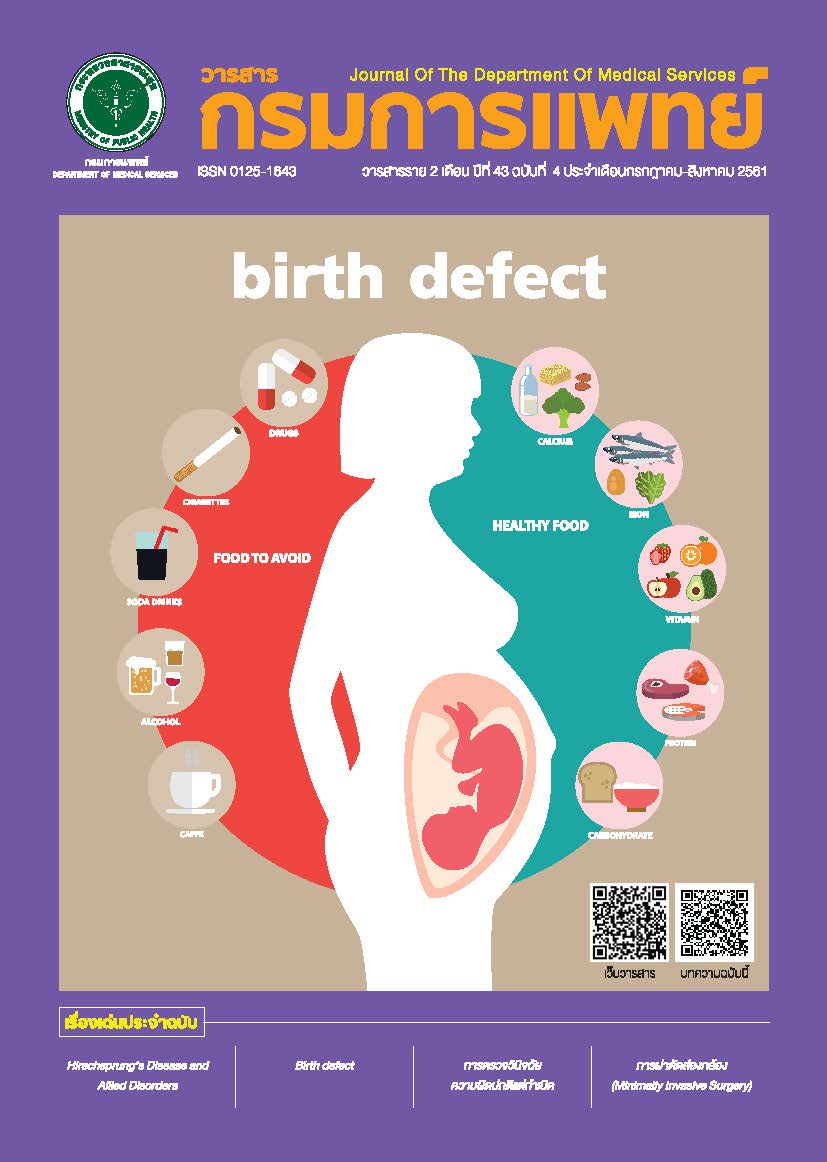 Downloads
How to Cite
1.
Yooprayong W, Manochaem N, Pukcharoen P, Imaod T, Srisuruk K, Kraipan W. Evaluation of Xylene-Free Method Papanicolaou Stain in the Assessment of Cervical Smears at Lopburi Cancer Hospital: A Pilot Study. j dept med ser [Internet]. 2018 Aug. 1 [cited 2022 Oct. 1];43(4):110-6. Available from: https://he02.tci-thaijo.org/index.php/JDMS/article/view/247998
License
บทความที่ได้รับการตีพิมพ์เป็นลิขสิทธิ์ของกรมการแพทย์ กระทรวงสาธารณสุข
ข้อความและข้อคิดเห็นต่างๆ เป็นของผู้เขียนบทความ ไม่ใช่ความเห็นของกองบรรณาธิการหรือของวารสารกรมการแพทย์