Comparison of LDL-cholesterol analytical performance using direct homogeneous enzymatic assay and Friedwald formular for cost reducing apply to the annual health check in Queen Sirikit National Institute of Child Health
Keywords:
LDL-chol, Friederwald's formula, EP Evaluator programmer
Downloads
Download data is not yet available.
References
ศุภทัต ชุมนุมวัฒน์.ไขมันในเลือดสูงกับโรคหลอดเลือด. ภาควิชาเภสัชกรรม, คณะเภสัชศาสตร์ : มหาวิทยาลัยมหิดล. [อินเทอร์เน็ต]. 2557 [เข้าถึงเมื่อ 12 มกราคม 2561]. เข้าถึงได้จาก http://www. pharmacy.mahidol.ac.th/th/knowledge/article/349.
Choosongsang P, Musigawan P, Chayanannukul W, Wannapong N, Pokathikorn A. Comparison of LDL-cholesterol using the Friedewald calculation and homogeneous enzymatic assay. Songkla Med J 2008; 26: 43-52.
ลมุล ชูเกียรติวัฒนา. การศึกษาเปรียบเทียบวิธีวิเคราะห์หาค่า LDL-cholesterol ระหว่างวิธี วิเคราะห์โดยตรง homogeneous enzymetic assay และวิธีคำนวณ Friedewald formula. วชิรสาร 2000; 44: 253-8.
สันต์ ใจยอดศิลป์. มารู้จัก ไขมัน LDL กันเถอะ - Lovefitt. [อินเทอร์เน็ต]. 2557 [เข้าถึงเมื่อ 12 มกราคม 2561]. เข้าถึงได้จากhttp://www.lovefitt.com/healthy-fact/.
Nauck M, Warnnick GR, Rifai N. Method for measurement of LDL-cholesterol: a critical assessment of direct measurement by homogeneous assay versus calculation. Clin Chem 2002; 44: 253-8.
นวพรรณ จารุรักษ์. ไขมันในเลือด : ความสำคัญทางคลินิกและการตรวจวิเคราะห์ทางห้องปฏิบัติการ. Chula Med J 2006;50: 443-58.
Friedewald WT, Levey RI. Estimation of concentration of Low Density Lipoprotein cholesterol in plasma, without use of the Preperation Ultracentrifuge. Clinical Chemistry 1972; 18: 499-02.
ประกาศิต วรรณภาสชัยยง.คอเลสเตอรอล ชนิดที่ต้องควบคุมไม่ให้สูงเกินไป Low-Density. [อินเทอร์เน็ต]. 2557 [เข้าถึงเมื่อ 12 มกราคม 2018]. เข้าถึงได้จาก http://amprohealth.com/ bloodvessel/LDL-low-density-lipoprotein.
วิชา หอสวัสดิ์. The comparison of Blood LDL-cholesterol in Patients in DM Clinic of Luang Pho Tweesak Hospital.J.Med Tech Assoc Thai 2009; 33: 83-4.
WESTGARD J. RCPA (Australasian) Quality Requirements - Westgard. (2014). [cited 2018 May 14]. Available form: http://www.westgard .com/rcpa.htm.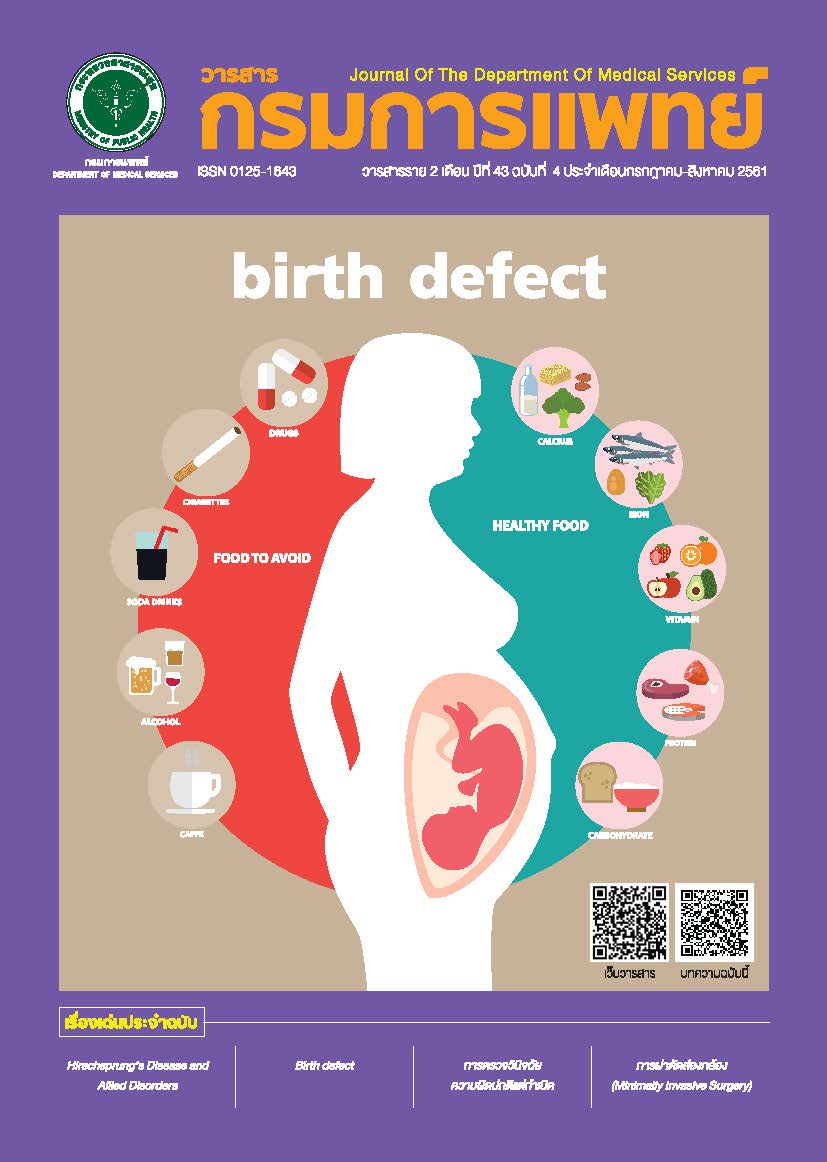 Downloads
How to Cite
1.
จุฑาภรณ์ เอกาทศ วท.ม. Comparison of LDL-cholesterol analytical performance using direct homogeneous enzymatic assay and Friedwald formular for cost reducing apply to the annual health check in Queen Sirikit National Institute of Child Health. j dept med ser [Internet]. 2018 Aug. 1 [cited 2022 Aug. 10];43(4):148-53. Available from: https://he02.tci-thaijo.org/index.php/JDMS/article/view/248017
License
บทความที่ได้รับการตีพิมพ์เป็นลิขสิทธิ์ของกรมการแพทย์ กระทรวงสาธารณสุข
ข้อความและข้อคิดเห็นต่างๆ เป็นของผู้เขียนบทความ ไม่ใช่ความเห็นของกองบรรณาธิการหรือของวารสารกรมการแพทย์