Emphysematous cystitis: A case report.
Keywords:
Emphysematous cystitis
Abstract
Infection is a serious problem encountered in urology, especially when emergency or severe conditions fail to respond to medications or conservative treatment. Emphysematous cystitis is a rare condition, and thus rapid, correct management is important. In this report, we review our experience and the steps of treatment for this rare condition.
Downloads
Download data is not yet available.
References
1. Thomas AA, Lane BR, Thomas AZ et al. Emphysematous cystitis: a review of 135 cases. BJU Int. 2007;100:17-20.
2. Juan YS, Chuang SM, Shen JT et al. Unusual gas pattern in emphysematous cystitis: a case report. Kaohsiung J Med Sci. 2005;21: 44-47.
3. Nemati E, Basra R, Fernandes J, Levy JB. Emphysematous cystitis. Nephrol dial transplant. 2005;20:652-653.
4. Perlemoine C,Neau D,Gin H et al. Emphysematous cystitis. Diabetes Metab. 2004;30:377-379.
5. Lelercq P, Hanssen M et al. Emphysematous cystitis. CMAJ. 2008;178:836.
6. Grayson DE, Abbott RM, Levy AD et al. Emphysematous infections of the abdomen and pelvis:a pictorial review. Radiographics. 2002;22:543-561.
7. Ronald A,Lugwig E. Urinary tract infections in adults with diabetes.Int J Antimicrob agents. 2001;17:287-292.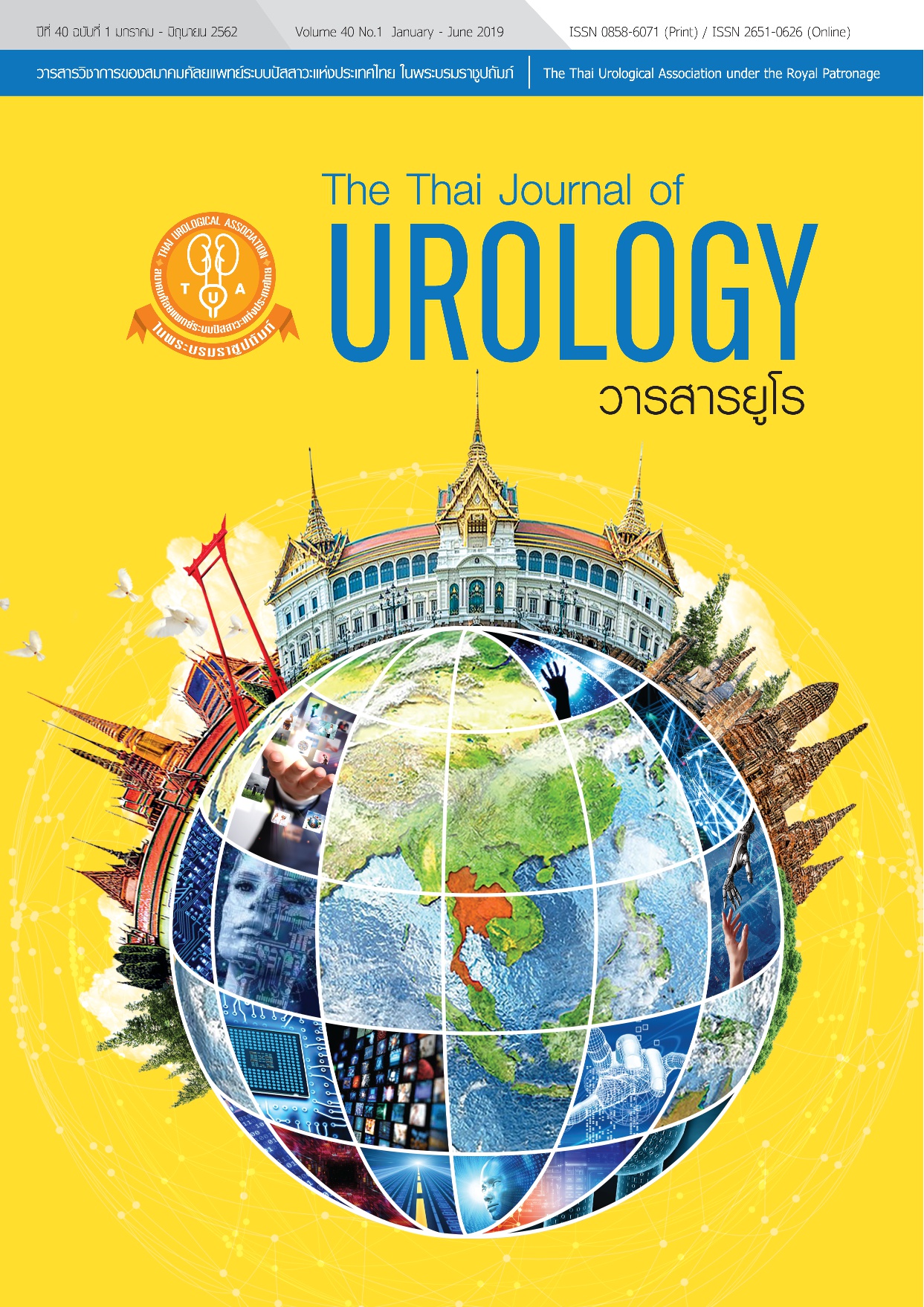 Downloads
How to Cite
Siriboonrid, S., Kanjanatarayon, S., Jiraanankul, V., Wiriyabanditkul, W., & Binsri, N. (2019). Emphysematous cystitis: A case report. Insight Urology, 40(1), 51–55. Retrieved from https://he02.tci-thaijo.org/index.php/TJU/article/view/134006