Renal tuberculosis mimic Renal cell carcinoma
ดนัย มโนรมณ์

สถาบันมะเร็งแห่งชาติ
Abstract
The prevalence of renal tuberculosis in Thailand was high but few have been reported. We reported a case of 34-year old Thai female with large masses in right kidney ,liver and enlarge lymph node in abdominal cavity. Renal mass looked like end stage of carcinoma, but pathology report of renal tissue suspected tuberculosis. Treatment with TB drugs were administrated for 6 months .Monitor by CT scan of the abdominal cavity after 6months have been reported no disease was found.
Downloads
Download data is not yet available.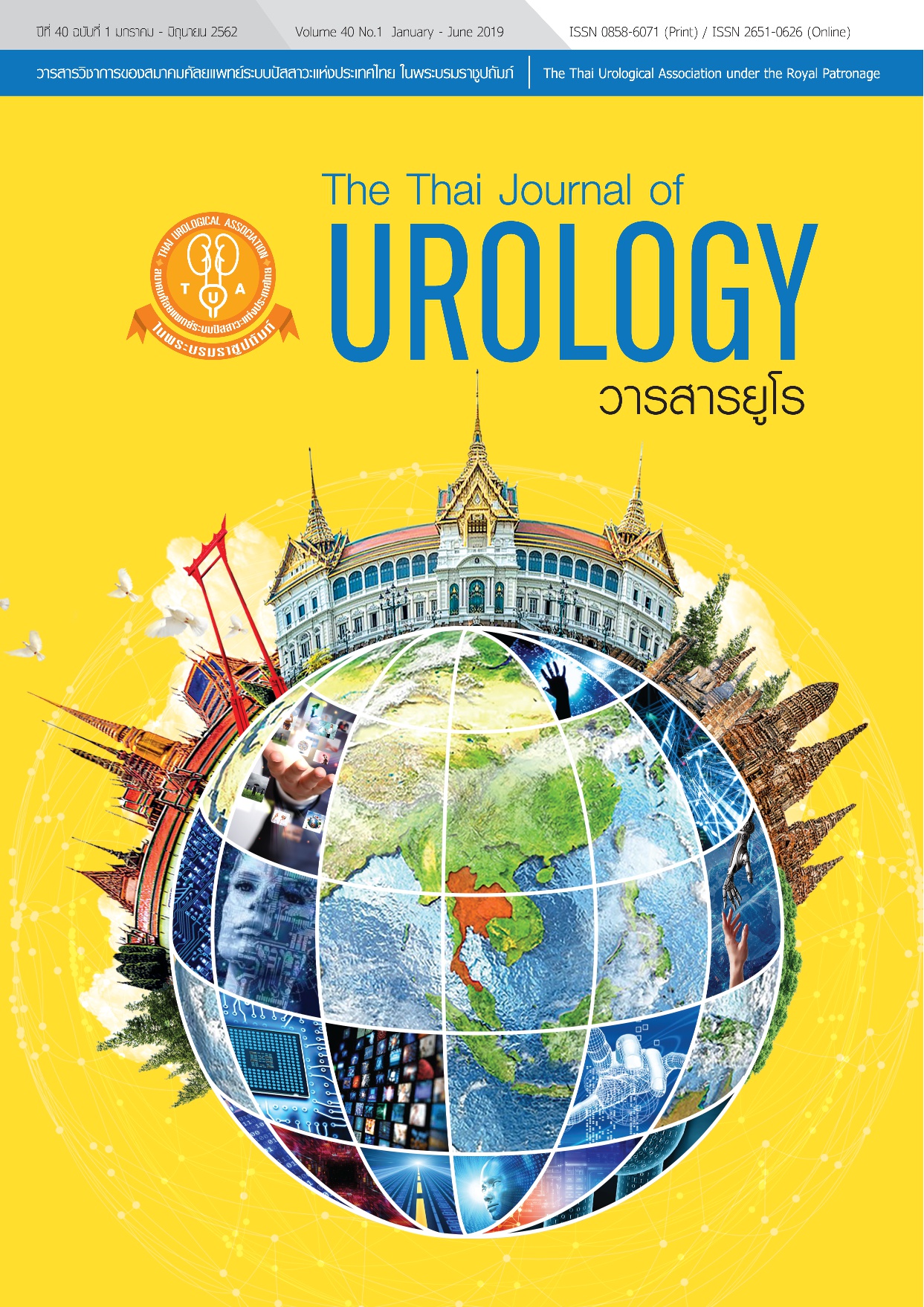 How to Cite
มโนรมณ์ด. (2019). Renal tuberculosis mimic Renal cell carcinoma. The Thai Journal of Urology, 40(1). Retrieved from https://he02.tci-thaijo.org/index.php/TJU/article/view/151665
Copyright (c) 2019 The Thai Journal of Urology
This work is licensed under a Creative Commons Attribution-NonCommercial-NoDerivatives 4.0 International License.