Predictors – One Year Retention Methadone Maintenance Therapy at Princess Mother Institute on Drug Abuse Treatment
Keywords:
Predictors, Methadone maintenance therapy, Retention, Take home dose
Abstract
Methadone Maintenance Therapy (MMT) is one of the treatment processes under the concept of harm reduction from drug addiction. It is effective for treatment retention resulting in good outcome, reducing relapse, risk behaviors to themselves as well as others and improving quality of life. This retrospective study was aimed to determine the predicting factors of one year retention in MMT at Princess Mother Institute on Drug Abuse Treatment. Patient data was collected from outpatient medication profiles and the treatment reports of drug addiction using validated case record forms. The result was presented by percentage, mean and standard deviation and analyzed by Chi square test and logistic regression analysis to determine the association and predicting factors of one year retention in MMT. Of 173 patients, most of them were male (96.55%) with the mean age of 35.49 ± 11.39 years. The average methadone dose was 25.62 ± 11.67 mg/day. The predicting factors of one year retention in MMT were having career (OR = 4.29, 95% CI: 1.13-16.37) and earning more than 10,000 baht/month (OR = 3.74, 95% CI: 1.08-12.95). Therefore, the vocation training and employment support could enhance the retention in MMT leading to treatment success.
Downloads
Download data is not yet available.
References
World Health Organization. Management of substance abuse. Information sheet on opioid overdose. Available from: https://www.who.int/substance_abuse/information- sheet/en/ [cited 2019 May 5].
Mathers BM, Degenhardt L, Phillips B, Wiessing L, Hickman M, Strathdee SA, et al. Global epidemiology of injecting drug use and HIV among people who inject drugs: a systematic review. Lancet. 2008; 372:1733-45.
Nosyk B, Li L, Evans E, Urada D, Huang D, Wood E, et al. Utilization and outcomes of detoxification and maintenance treatment for opioid dependence in publicly-funded facilities in California, USA: 1991-2012. Drug Alcohol Depend. 2014; 143:149-57
คำสั่งศูนย์อำนวยการพลังแผ่นดิน เอาชนะยาเสพติดแห่งชาติ ที่ 19/2556 เรื่องแผนปฏิบัติการพลังแผ่นดินเอาชนะยาเสพติด ปี 2557. เข้าถึงได้จาก: http://www.yasothon.go.th/web/ Yaso_files/images/Zoneya/Master07.pdf. เข้าถึงเมื่อ 5 พ.ค. 2562.
Ukranan W. Methadone Maintenance Therapy in Opioid Dependence: Review Literature. J DMS.2017; 42:116-21.
Hubbard RL, Craddock SG, Anderson J. Overview of 5-year follow up outcomes in the drug abuse treatment outcome studies (DATOS). J Subst Abuse Treat. 2003; 25:125–134.
Grella CE, Wugalter SE, Anglin MD. Predictors of treatment retention in enhanced and standard methadone maintenance treatment for HIV risk reduction. J Drug Issues. 1997; 27:203–224.
Gibson A, Degenhardt L, Mattick RP, Ali R, White J, O'Brien S. Exposure to opioid maintenance treatment reduces long-term mortality. Addiction. 2008; 103:462–468.
Wimbush J, Amicarelli A, Stein MD. Does HIV test result influence methadone maintenance treatment retention? J Subst Abuse. 1996; 8:263–9.
คณะกรรมการจัดทำมาตรฐานการบริการเมทาโดนระยะยาวของประเทศไทย: กระทรวงสาธารณสุข; 2558
Sheikh Fathollahi M, Torkashvand F, Najmeddin H, Rezaeian M. Predictors of One-Year Retention in Methadone Maintenance Treatment (MMT) in Iran, Rafsanjan. Int J High Risk Behav Addict.2016; 5:e29121.
Mertens JR, Weisner CM. Predictors of substance abuse treatment retention among women and men in an HMO. Alcohol Clin Exp Res. 2000; 24:1525–33.
Darker CD, Ho J, Kelly G, Whiston L, Barry J. Demographic and clinical factors predicting retention in methadone maintenance: results from an Irish cohort. Ir J Med Sci. 2016; 185:433-41.
Deck D, Carlson MJ. Retention in publicly funded methadone maintenance treatment in two Western States. J Behav Health Serv Res. 2005; 32: 43–60.
Mancino M, Curran G, Han X, Allee E, Humphreys K, Booth BM. Predictors of attrition from a national sample of methadone maintenance patients. Am J Drug Alcohol Abuse. 2010; 36:155–60.
Sarasvita R, Tonkin A, Utomo B, Ali R. Predictive factors for treatment retention in methadone programs in Indonesia. J Subst Abuse Treat. 2012; 42:239–46.
Kelly SM, O'Grady KE, Mitchell SG, Brown BS, Schwartz RP. Predictors of methadone treatment retention from a multi-site study: a survival analysis. Drug Alcohol Depend. 2011; 117:170–5.
Villafranca SW, McKellar JD, Trafton JA, Humphreys K. Predictors of retention in methadone programs: a signal detection analysis. Drug Alcohol Depend. 2006; 83:218-24.
Peles E, Linzy S, Kreek M, Adelson M. One-year and cumulative retention as predictors of success in methadone maintenance treatment: a comparison of two clinics in the United States and Israel .J Addict Dis. 2008; 27:11-25.
Hser YI, Evans E, Huang D, Anglin DM. Relationship between drug treatment services, retention, and outcomes. Psychiatr Serv. 2004; 55:767–74.
Dobkin PL, De CM, Paraherakis A, Gill K. The role of functional social support in treatment retention and outcomes among outpatient adult substance abusers. Addiction. 2002; 97:347–56.
Brown BS, O'Grady KE, Battjes RJ, Katz EV. The Community Assessment Inventory--client views of supports to drug abuse treatment. J Subst Abuse Treat. 2004; 27:241–51.
Sorensen JL, Gibson D, Bernal G, Deitch D. Methadone applicant dropouts: impact of requiring involvement of friends or family in treatment. Int J Addict. 1985; 20:1273–80.
Kanna Hayashi, Lianping Ti, Prempreeda Pramoj Na Ayutthaya, Paisan Suwannawong, Karyn Kaplan, Will Small, et al. Barriers to retention in methadone maintenance therapy among people who inject drugs in Bangkok, Thailand: a mixed-methods study. Harm Reduct J. 2017; 7:14-63.
Bao YP, Liu ZM, Epstein DH, Du C, Shi J, Lu L. A metaanalysis of retention in methadone maintenance by dose and dosing strategy. Am J Drug Alcohol Abuse. 2009; 35:28-33.
Mouly S, Bloch V, Peoc'h K, Houze P, Labat L, Ksouda K, et al. Methadone dose in heroin-dependent patients: role of clinical factors, comedications, genetic polymorphisms and enzyme activity. Br J Clin Pharmacol. 2015; 79:967-77.
Jiang H, Han Y, Du J, Wu F, Zhang R, Zhang H, et al. Factors associated with one year retention to methadone maintenance treatment program among patients with heroin dependence in China. Subst Abuse Treat Prev Policy 2014; 24:9:11.
Ali N, Aziz SA, Nordin S, Mi NC, Abdullah N, Paranthaman V, et al. Evaluation of Methadone Treatment in Malaysia: Findings from the Malaysian Methadone Treatment Outcome Study (MyTOS). Subst Use Misuse. 2018; 53:239-48.
ค่าครองชีพกรุงเทพฯพุ่งทะยานรั้งอันดับ 2 อาเซียน [เข้าถึงเมื่อ 1 กุมภาพันธ์ 2562]. เข้าถึงได้จาก https://www.posttoday.com/economy/578115
กองควบคุมวัตถุเสพติด สำนักงานคณะกรรมการอาหารและยา กระทรวงสาธารณสุข. ตารางแสดงการแบ่งประเภทยาเสพติดให้โทษ update list 05.09.2018 [เข้าถึงเมื่อ 5 มกราคม 2562]. เข้าถึง ได้จาก http://www.fda.moph.go.th/sites/Narcotics/ List_of_Narcotic/NARCO_list%20update191260.pdf
Friedmann PD, Lemon SC, Stein MD. Transportation and retention in outpatient drug abuse treatment programs. J Subst Abuse Treat. 2001; 21:97-103.
Khampang R, Assanangkornchai S, Teerawattananon Y. Perceived barriers to utilise methadone maintenance therapy among male injection drug users in rural areas of southern Thailand. Drug Alcohol Rev. 2015; 34:645-53.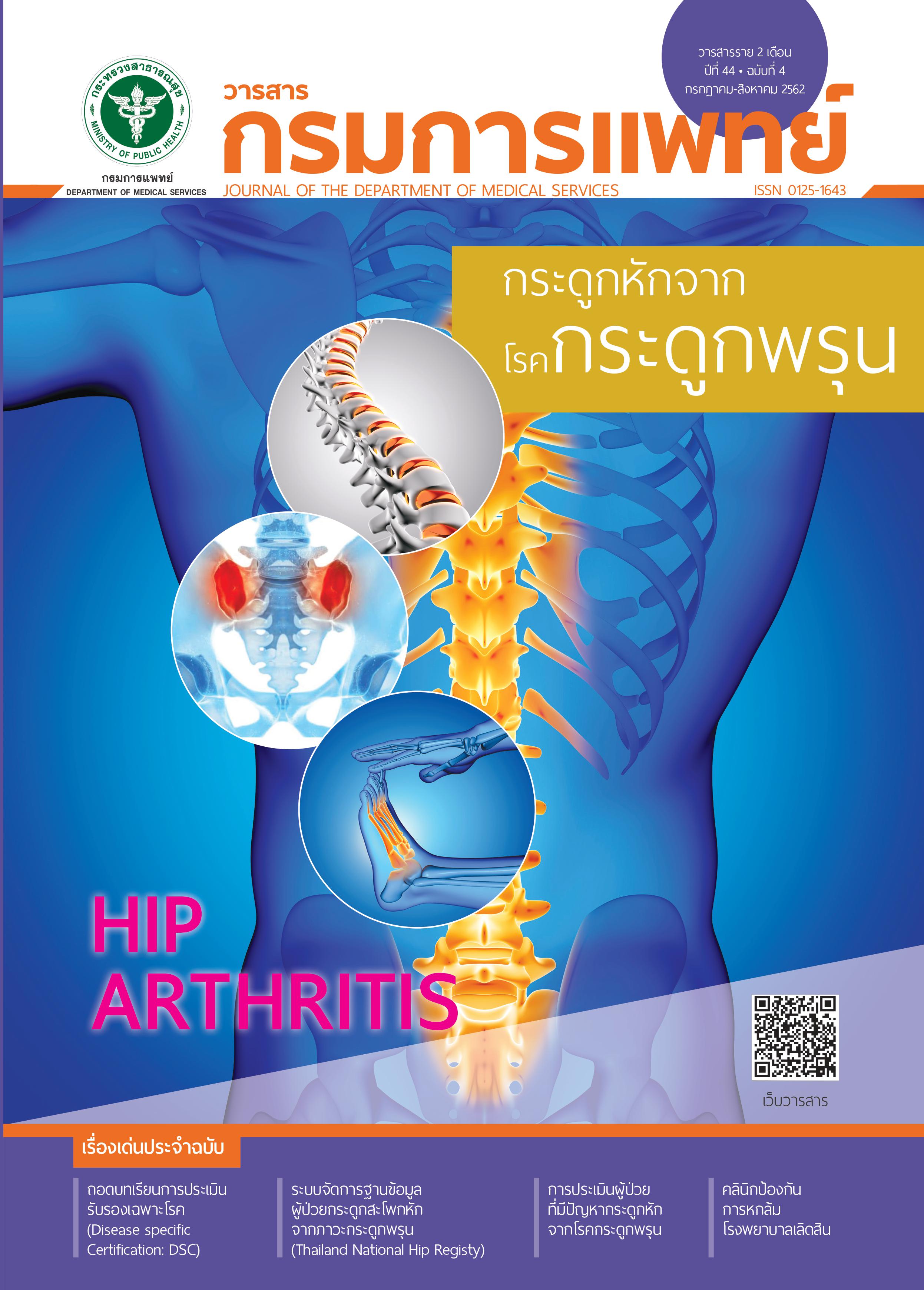 Downloads
How to Cite
1.
สมพร สุวรรณมาโจ ภม., ดวงใจ ดวงฤทธิ์ ปร.ด., ณัฎฐณิชา คมกล้า, วราพร พัฒนะโชติ , อุไรวรรณ สถาพร. Predictors – One Year Retention Methadone Maintenance Therapy at Princess Mother Institute on Drug Abuse Treatment. j dept med ser [Internet]. 2019 Aug. 1 [cited 2022 Aug. 10];44(4):119-24. Available from: https://he02.tci-thaijo.org/index.php/JDMS/article/view/246720
License
บทความที่ได้รับการตีพิมพ์เป็นลิขสิทธิ์ของกรมการแพทย์ กระทรวงสาธารณสุข
ข้อความและข้อคิดเห็นต่างๆ เป็นของผู้เขียนบทความ ไม่ใช่ความเห็นของกองบรรณาธิการหรือของวารสารกรมการแพทย์