Perceptions of Spirituality among Male with Amphetamine Dependence
Keywords:
Perception of spirituality, Male with amphetamine dependence
Downloads
Download data is not yet available.
References
Saengcharnchai P, Netrakom P, Hirunviwatgul N. (ed.). Textbook of Addiction Psychiatry. Bangkok: Bangkok Block Lt.; 2006.
Thatsanachalee P. The process of non-becoming amphetamine addict: A case study of rehabilitated person in process of correctional system. 2011; 1: 36-48.
Chainakin C, Prachapiphat C, and Pumprawai A. Cessation of Repeated Amphetamine Addiction: A Case Study of Rehabilitated Persons in Behavior Modification Camp by the Therapeutic Community Method. Kuakarun Journal of Nursing 2016; 23:
Seelakul A. Development of the Rehabilitation Therapy for Persons with Amphetamine use Disorder by Basic Buddhist Teaching of Ethics "RUK-NUEA-RUK" (SIX SARANIYA-DHAMMA) with Five Precepts. The Journal of Psychiatric Nursing and Mental Health 2013; 27: 30-43.
Thongprateep T. Spirituality: a dimension of nursing. Bangkok: V. Printing; 2009.
Wachirapinpong T. Evaluation of the caring system development project for people with drinking problem: a 5 provinces pilot study. Journal of Nakhon Ratchasima Rajanagrindra 2011; 11-21.
Balthip K, Petchruschatachart U. Spiritual nursing care for patients in community. SongKla: C.P.Prospec; 2016.
Highfield MF, Cason C. Spiritual needs of patients: are they recognized?. Cancer Nursing 1983; 6: 187-92.
Delaney C. The spirituality scale: development and psychometric testing of a holistic instrument to assess the human spiritual dimension. J Holist Nurs2005; 23: 145-67.
Krisanaprakornkit T, Pinjareon N. Psychological healing program for addicted patients. Khonkaen: Siripan Offset; 2003.
Boonruang P. Rehabilitation model development for hardcore drug addict, Khonkaen: Khonkaen Drug Dependence Treatment Center; 2009.
Chantavanich S. Data analysis in qualitative research. 9th ed. Bangkok: Chulalonggorn University Press; 2009.
Kylma J. Despair and hopelessness in the context of HIV-a-meta-synthesis on qualitative research findings. Journal of Clin Nurs2005; 14: 813-21.
Dehbashi F, Sabzevari S, & Tirgar, B. The relationship between spiritual well-being and hope in Hemodialysis patients referring to the Khatam Anbiya hospital in Zahedan 2013-2014. Medical Ethics Journal2015; 8: 77-97.
Burkhardt MA, Nagai-Jacobson MG. Spiritual and health. In CC. Barrere MAB. Helming, DA. Shields, & KM. Avino. (Eds.). Holistic nursing: A handbook for practice. (7thed); 135-163). Burlington, MA: Jones & Bartlett Learning.
Orth U, and Robins RW. The development of self-esteem. Current Directions in Psychological Science2014; 23: 381-7.
Tanyi RA. Towards classification of the meaning of spirituality. J Adv Nurs2002; 39: 500-9.
เอกอุมา อิ้มคา. การพยาบาลสุขภาพจิตและจิตเวช: การประยุกต์ใช้ในกรณีเลือกสรร. ปทุมธานี: โรงพิมพ์มหาวิทยาลัยธรรมศาสตร์; 2560.
Heinz AJ, Disney ER, Epstein DH, Glezen LA, Clark PI, Preston KL. A focus-group study on spirituality and substance-user treatment. Subst Use Misuse 2010; 45: 134–53.
Shamsalina A, Norouzi K, Fallahi Khosknab M, Farhoudiyan A. Recovery based on spirituality in substance abusers in Iran. Glob J Health Sci 2014; 6:154-62.
Leigh J, Bowen S, Marlatt GA. Spirituality, mindfulness, and substance abuse. Addict Behav2005; 30: 1335-41.
Meraviglia MG. Critical analysis of spirituality and its empirical indicators. Prayer and meaning in life. J Holist Nurs 1999; 17:18-33.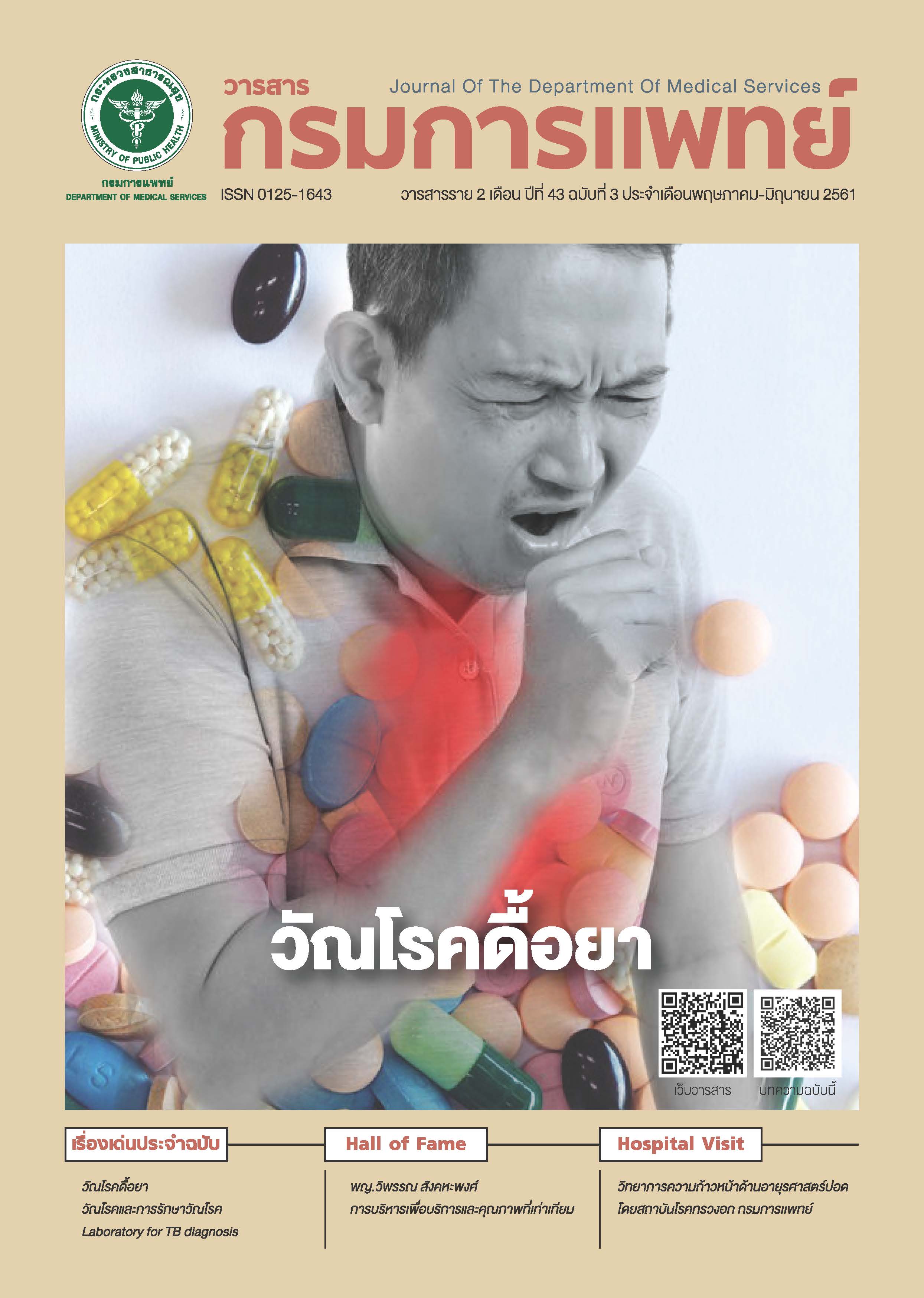 Downloads
How to Cite
1.
Wongpanarak N, Boonruang P , Rungreangkulkij S. Perceptions of Spirituality among Male with Amphetamine Dependence. j dept med ser [Internet]. 2018 Jun. 1 [cited 2022 Oct. 1];43(3):114-9. Available from: https://he02.tci-thaijo.org/index.php/JDMS/article/view/248066
License
บทความที่ได้รับการตีพิมพ์เป็นลิขสิทธิ์ของกรมการแพทย์ กระทรวงสาธารณสุข
ข้อความและข้อคิดเห็นต่างๆ เป็นของผู้เขียนบทความ ไม่ใช่ความเห็นของกองบรรณาธิการหรือของวารสารกรมการแพทย์