Effect of the using of Computer-Assisted Instruction Media and Caring Manual on Quality of Care and Satisfaction Perceived by Open-Heart Surgery Children Caregivers at QSNICH
Keywords:
Computer assisted instruction, Open heart surgery, Service mind perceived
Abstract
Background : Computer-aided teaching media is a student-centered approach that helps learners understand and concentrate on the lessons, encourages active and effective learning both in knowledge and practical skills. The students enjoy the lessons and feel motivated. Information Technology is effective teaching equipment that gives patients and caregivers confidence and recognition of good service quality in the quality system.
Objectives : To determine the effect of computer-assisted instruction media, and the care manual for pediatric patients with open-heart surgery on the perception of service quality. The satisfaction of caregivers of children with open-heart surgery using computer-assisted instruction media was also evaluated.
Methods : This was quasi-experimental research. The sample group was 36 caregivers of pediatric patients who received open-heart surgery at the Queen Sirikit National Institute of Child Health who received treatment in the pediatric surgical ward (S. 7B). Research tools, data collection, and data analyses are as follows. 1. The newly developed teaching aids and patient care manuals. Children with congenital heart disease received newly developed open-heart surgery. 2. There were two data collection forms. 2.1 Perceived service quality, part 1 contains personally identifiable information, age, education, and career. Descriptive statistics presented as frequency distribution and percentage. Part 2, the perceived service quality questionnaire was modified from the service quality concept. Data were analyzed using frequency, percentage, and quality level. 2.2 Satisfaction assessment form of pediatric caregivers to computer-assisted media and manual care for pediatric heart disease patients with open-heart surgery, and data were performed as frequency distribution and percentage.
Results : There were three aspects of service quality perception. The three highest scores were creating confidence of service users 90.4 percent, followed by response to users 87 percent, and attention to users 86.4 percent. The satisfaction of the caregivers of pediatric patients undergoing open-heart surgery consisted of four domains: teaching curriculum, teaching materials, teaching operation, and the consequences for the participants. The average score was the highest in all aspects. The results of the study should be used to encourage the quality of service continuously. In the same way, it should support all departments in the organization to improve the quality of service standardsand providing personnel at all levels to aware the importance of service quality.
Conclusion : The computer-assisted instruction and a manual of caring for children with open-heart surgery are suitable to improve the perception of service quality. The perception of service quality of the caregivers was at the highest level.
Downloads
Download data is not yet available.
References
Chutima S. The effect of using a nursing service model that integrates family-centered concepts with care theory of Swanson on the perception of service quality of mothers of pediatric patients receiving open heart surgery. Degree thesis Master of Nursing Nursing Administration Branch Graduate School of St.Louis; 2013.
Parasuraman A, Zeithaml V. A conceptual model of service quality and its implications for future research.Journal of Marketing 1985; 49: 41–50.
Panithan L. Parties for health promotion. Bangkok: Health System Research Institute 1998; 1:142-50.
Yodchai K. Development of Computer Assisted Instruction on Basic C Language for Mathayomsuksa 4 Students at Sanguan Ying School. Degree thesis Master of Education Department of Educational Technology College Silpakorn University; 2010.
Boonjai S. Development and quality of research tools:Psychological measurement qualifications. Bangkok:Chulalongkorn University Printing House; 2012.
Donabedian A. The Definition of Quality and Approaches to Its Management, vol 1: Explorations in Quality Assessment and Monitoring. Ann Arbor, Mich, Health Administration Press; 1980.
Jinnaphitcha M. Computer Assisted Instruction: Educational technology for knowledge development and skills for nursing students. Science and Technology Journal, 2014; Faculty of Nursing Thammasat University, Rangsit Center; 2012.
Kanchit M. Technological innovation in the 2000s. Bangkok:Se-education; 1997.
Kennedy H, Rousseau A, Low LK. An exploratory metasynthesis of midwifery practice in the United States.Midwifery 2003;19:203-14.
Kwanruethai S. Public relations public relations roles in new media at 1 development of technical education.2008; 20: 42-51.
Mathole T, Lindmark G, Majoko F, Ahlbery B. A qualitative study of women's perspectives of antenatal care in a rural area of Zimbabwe. Midwifery 2004; 20: 122-32.
Mayer R and Moreno R. Aids to computer-based multimedia learning. Learning and Instruction 2002; 12: 107-19.
Phisai C. Nursing quality as perceived by patients admitted to the hospital. Private. Master Thesis of Nursing, Department of Nursing Administration, Graduate School, Chiang Mai University;2007.
Rueangrit S. Quality of nursing services as perceived by gynecological patients. Sakon Nakhon Hospital Master of Nursing Thesis, Department of Nursing Administration, Faculty of Nursing Burapa University; 2015.
Wapi K, Suchada R. Quality of Nursing Service, Outpatient Department, Private Hospital, Bangkok. Military Journals; 2015.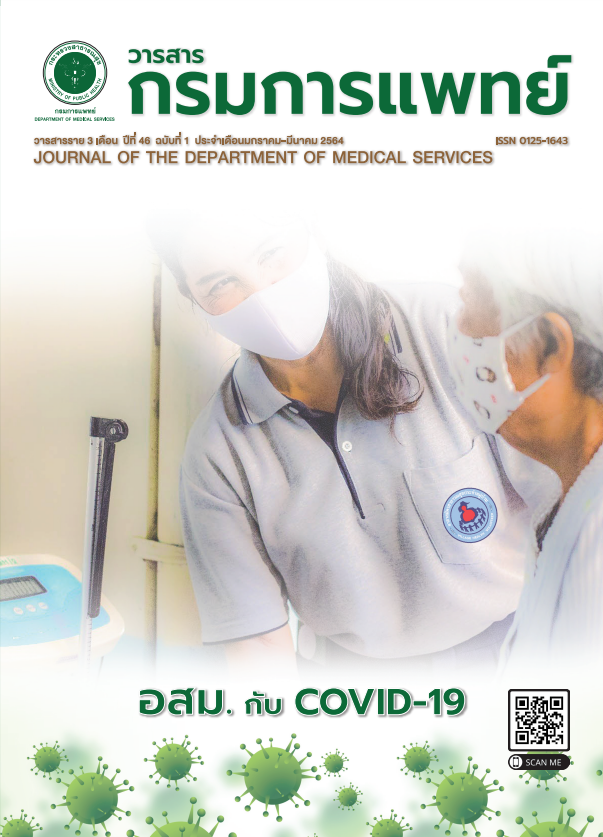 Downloads
How to Cite
1.
Porntheerapat น, Promchot ป, Sudprasert ช, Yaungyim น. Effect of the using of Computer-Assisted Instruction Media and Caring Manual on Quality of Care and Satisfaction Perceived by Open-Heart Surgery Children Caregivers at QSNICH. j dept med ser [Internet]. 2021 Jun. 18 [cited 2022 Aug. 14];46(1):243-51. Available from: https://he02.tci-thaijo.org/index.php/JDMS/article/view/251893
License
This work is licensed under a Creative Commons Attribution-NonCommercial-NoDerivatives 4.0 International License.
บทความที่ได้รับการตีพิมพ์เป็นลิขสิทธิ์ของกรมการแพทย์ กระทรวงสาธารณสุข
ข้อความและข้อคิดเห็นต่างๆ เป็นของผู้เขียนบทความ ไม่ใช่ความเห็นของกองบรรณาธิการหรือของวารสารกรมการแพทย์