Laws on Protection of Personal Information and Human Resource Management (Part 1)
Keywords:
Protection of personal information, Human resource management, Personal Data Subject
Abstract
Laws on protection of personal information and human resource management are related and interrelated insofar as human resource management requires the collection, use, and disclosure of job applicant/employee/personnel personal information. Prescribing rights of personal information owner in different cases, companies must strictly comply with the law on personal data protection.
This article aims to portray companies as data controllers. In addition to their duty to protect personal information in accordance with the law on protecting personal information, they are also obliged to process requests to exercise rights of personal data subjects as required by law. Otherwise, they may risk civil liability as well as criminal or administrative penalties, as the case may be.
Downloads
Download data is not yet available.
References
ปิยบุตร บุญอร่ามเรือง และคณะ. (2563). Thailand Data Protection Guidelines 3.0 แนวปฏิบัติเกี่ยวกับการคุ้มครองข้อมูลส่วนบุคคล. ศูนย์วิจัยกฎหมายและการพัฒนา คณะนิติศาสตร์ จุฬาลงกรณ์มหาวิทยาลัย โรงพิมพ์แห่งจุฬาลงกรณ์มหาวิทยาลัย กรุงเทพมหานคร.
พระราชบัญญัติข้อมูลส่วนบุคคล พ.ศ. 2562
พระราชบัญญัติคุ้มครองข้อมูลส่วนบุคคล พ.ศ. 2562
พระราชบัญญัติคุ้มครองแรงงาน พ.ศ. 2541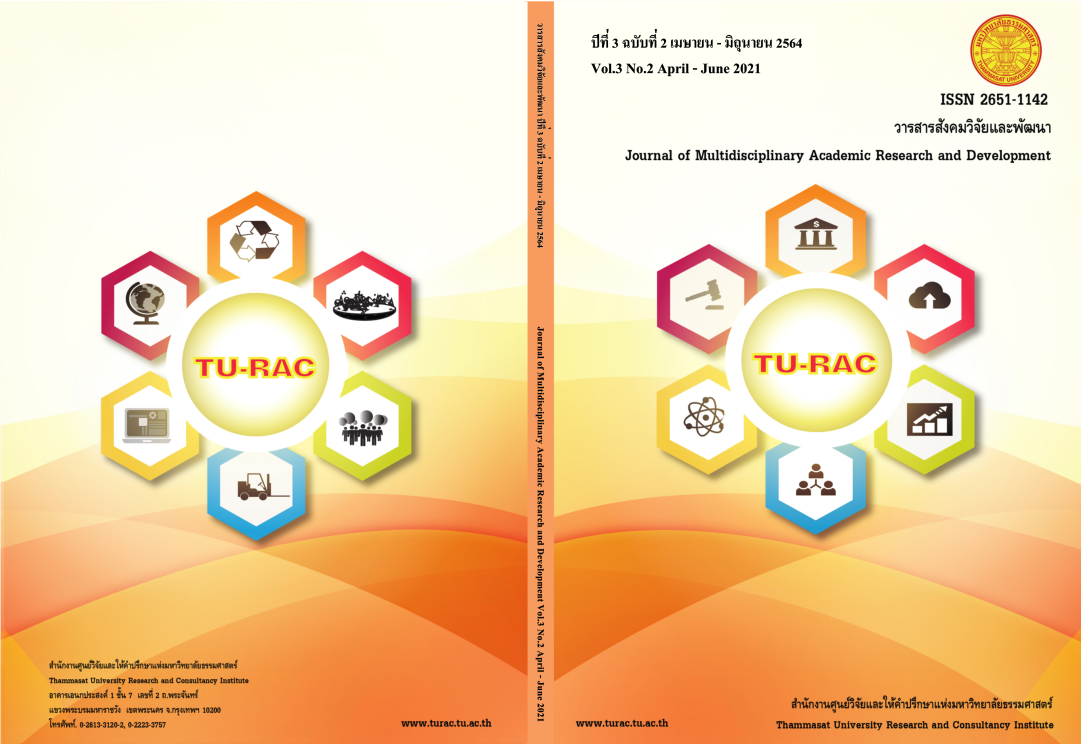 Downloads
How to Cite
Prayoonrat, S. (2021). Laws on Protection of Personal Information and Human Resource Management (Part 1). Journal of Multidisciplinary Academic Research and Development (JMARD), 3(2), 12–31. Retrieved from https://he02.tci-thaijo.org/index.php/JMARD/article/view/251250