Development of High Alert Drug Management System in Takhli Hospital under Cooperation of Multidisciplinary Team
Keywords:
Management of high alert drugs, High alert drugs
Abstract
The management of high alert drugs is one of the developments of drug systems to ensure maximum safety for clients. Takhli Hospital has developed a high alert drug management system under the participation of a multidisciplinary team to reduce the incidence of medication errors that can occur. The pilot results system developed for 6 months found that the high alert drug was ordered 309 times. The list of drugs with the highest prescribing rate was warfarin (13.6%), followed by potassium chloride injection (13.3%). Besides, it was also found that the drugs with the highest incidence of medication errors were observed by using the developed system that was warfarin (25.0%), followed by insulin, magnesium sulfate, and norepinephrine (16.7%). When considering these medication errors by using the NCC-MERP criterion, the majority of the incidents were level B (75.0%). There were 10 adverse drug events during use of the developed system. The drug with the highest adverse events was insulin (40.0%). The sleep rate of medication errors was reduced to 0.34 from 0.35, 0.40, and 0.43 in the fiscal year 2017 to 2019, respectively. This reflected that work development under the participation of a multidisciplinary team resulted in better collaboration in patient care, reducing the risk of incidence of medication errors, and the occurrence of adverse drug events.
Downloads
Download data is not yet available.
References
The Healthcare Accreditation Institute (public organization). [Internet]. 2019 [Cited in 15 November, 2019]. Available from: https://www.ha.or.th.
Chanatepaporn P. Development of High-Alert Drug Monitoring System in Srinagarind Hospital. Srinagarind Medical Journal 2015; 30(1): 46-56. (In Thai)
Hepler CD, Strand LM. Opportunities and responsibilities in pharmaceutical care. American Journal of Hospital Pharmacy 1990; 47(3): 533-543.
Ruangwattanachok W, Sooksai N, Soontornpas C. Assessment of Adherence to the Practice Guideline of High Alert Drugs for Inpatient Department: Case Study at a Community Hospital in Central Region. Isan Journal of Pharmaceutical Sciences 2018; 14(4): 19-28. (In Thai)
Khrueawang K. Medication Error. Public Health & Health Laws Journal 2018; 4(2): 251-265. (In Thai)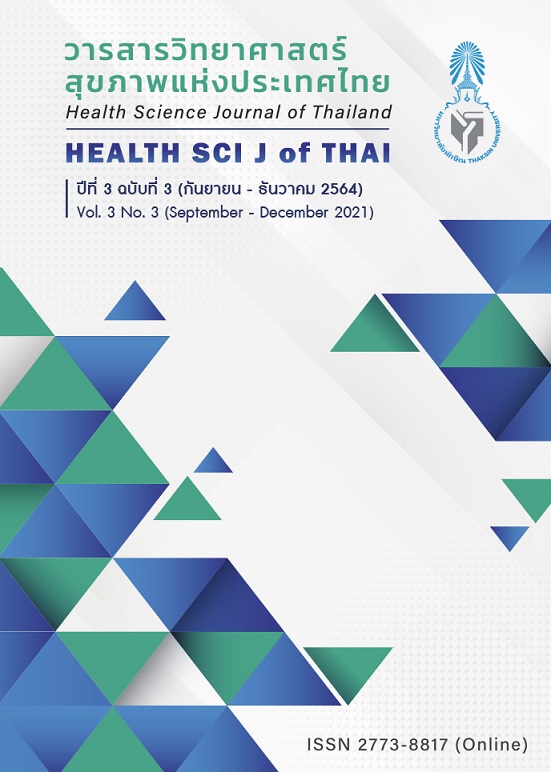 Downloads
How to Cite
1.
Midkhunthod J. Development of High Alert Drug Management System in Takhli Hospital under Cooperation of Multidisciplinary Team. Health Sci J Thai [Internet]. 2021 Sep. 23 [cited 2023 Dec. 2];3(3):39-51. Available from: https://he02.tci-thaijo.org/index.php/HSJT/article/view/249506
Section
Original articles