Strategies to Promote Self-Management Among Diabetes Patients Residing in the Community
Krittakorn Munsraket

Nichakhan Wongprakhob

Rumpai Munsraket

Sukanya Chulasuwan
Keywords:
self-management, diabetic patient, community
Abstract
Diabetes is a common, chronic, non-communicable disease in the community. The number of diabetic patients is continuously increasing. Diabetes' main causes and contributing factors are related to improper personal lifestyles, which consequentially result in complications that affect many aspects of health. The key to solving the problems facing diabetic patients is to encourage lifestyle modification, such as self-management, to control disease progression and prevent complications. The aim of this paper is to present principles to provide knowledge and to build the necessary skills and strategies to improve self-management by the diabetic patients cared for by community nurse practitioners, who play an important role in promoting and encouraging them to successfully change their behaviors.
Downloads
Download data is not yet available.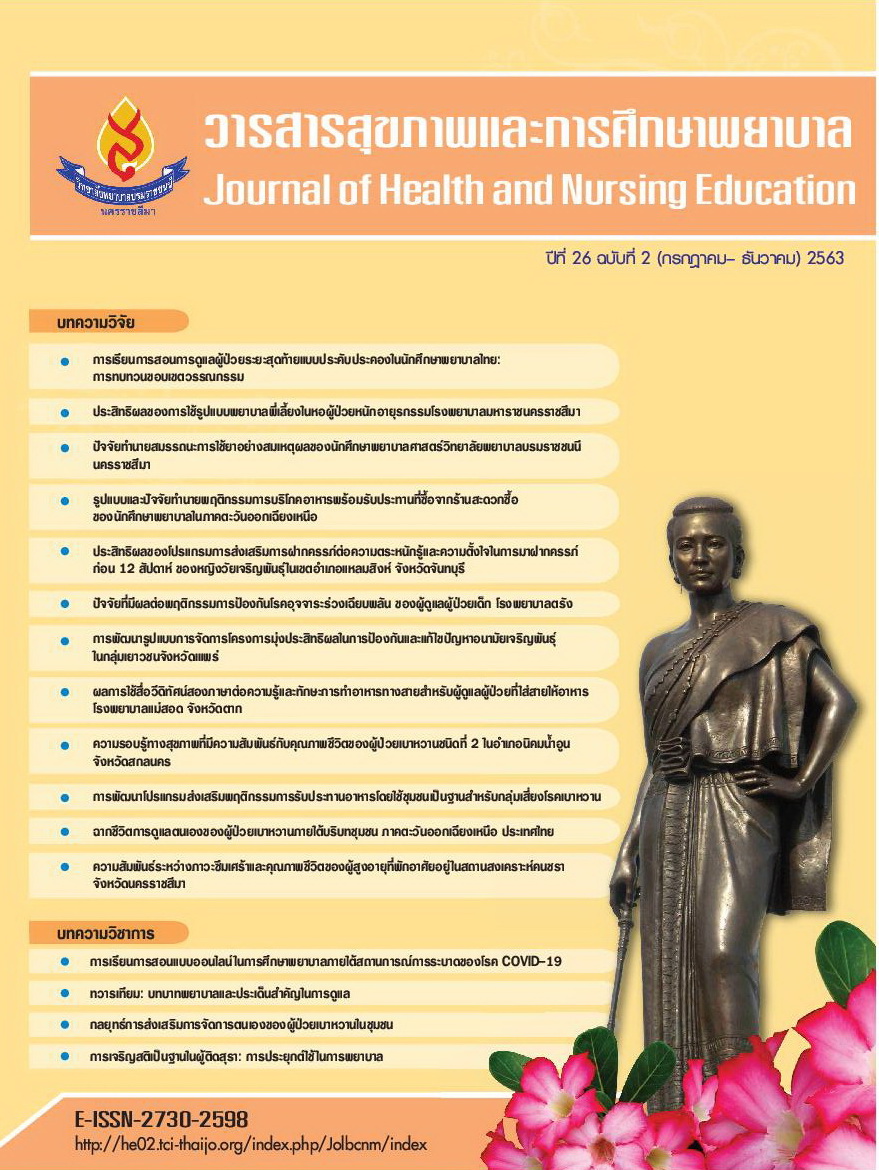 Section
Academic articles