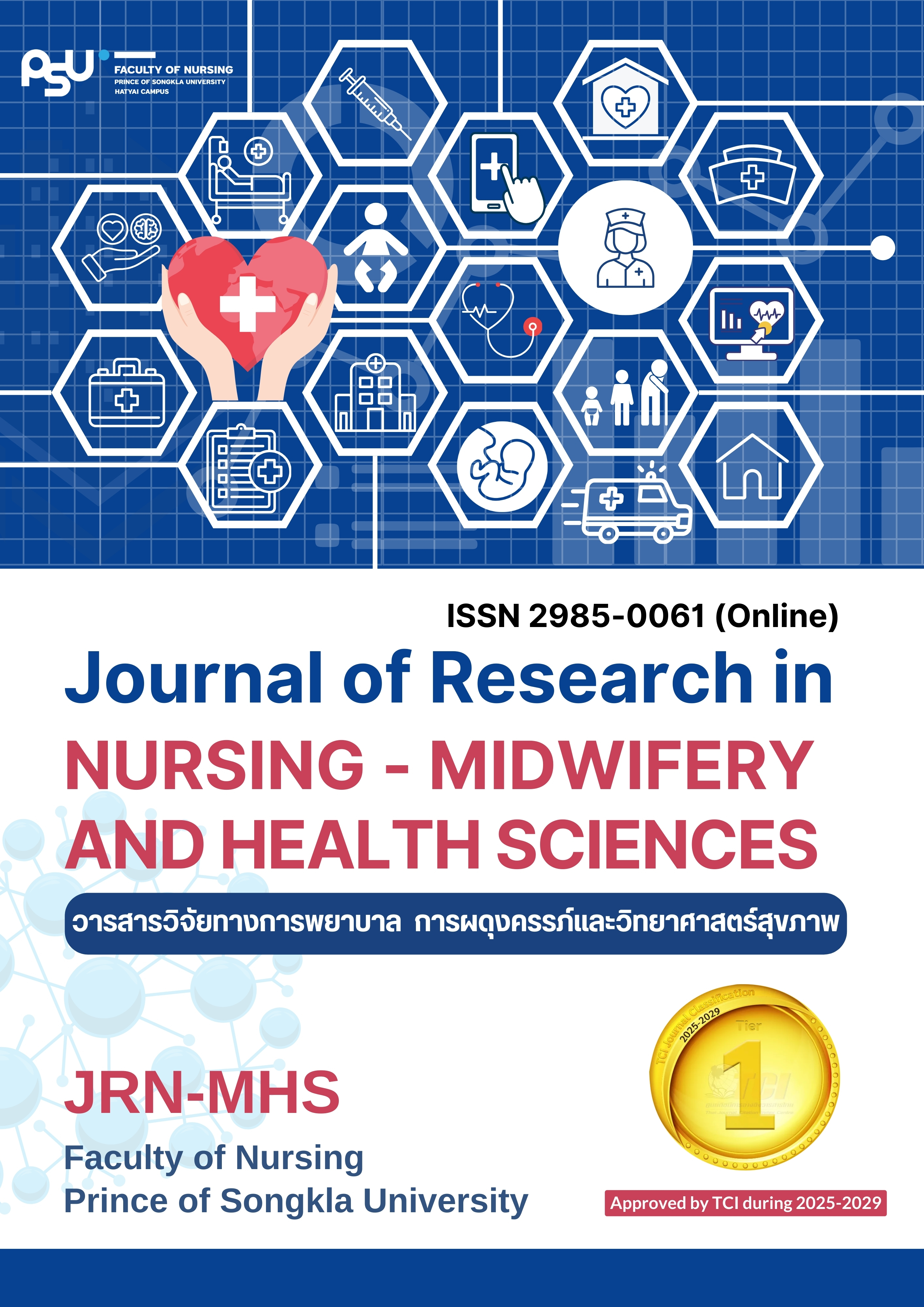 The Songklanagarind Journal of Nursing indexed in TCI (Thai Citation Index) level 2 and ACI (ASEAN citation index) is belonged to Faculty of Nursing, Prince of Songkla University, established since 1980. Scholarly works are invited in the areas of nursing and health in all health status across lifespan, especially nursing integrated eastern wisdom. The journal is interested in receiving original manuscripts in Thai language or in English language that provide new knowledge to improve nursing and health of people; from students, lecturers, nurses, and scholars in Thailand and other countries. Songklanagarind journal of Nursing is a double-blind peer review, at least 2 reviewers for each manuscript, published timely 4 issues per year in print and via online.
Published 4 Numbers/Year
No. 1 January-March
No. 2 April-June
No. 3 July-September
No. 4 October-December
Journal Abbreviation: Songklanagarind J Nurs.
Print ISSN: 0125-8958
Online ISSN: 2697-6498
Owner: Faculty of Nursing, Prince of Songkla University, Hat Yai, Songkhla
Tel. 074-286452 E-mail: sjnpsu@gmail.com
2018-01-11
วารสารพยาบาลสงขลานครินทร์ เข้าสู่ฐานข้อมูล ASEAN Citation Index (ACI)